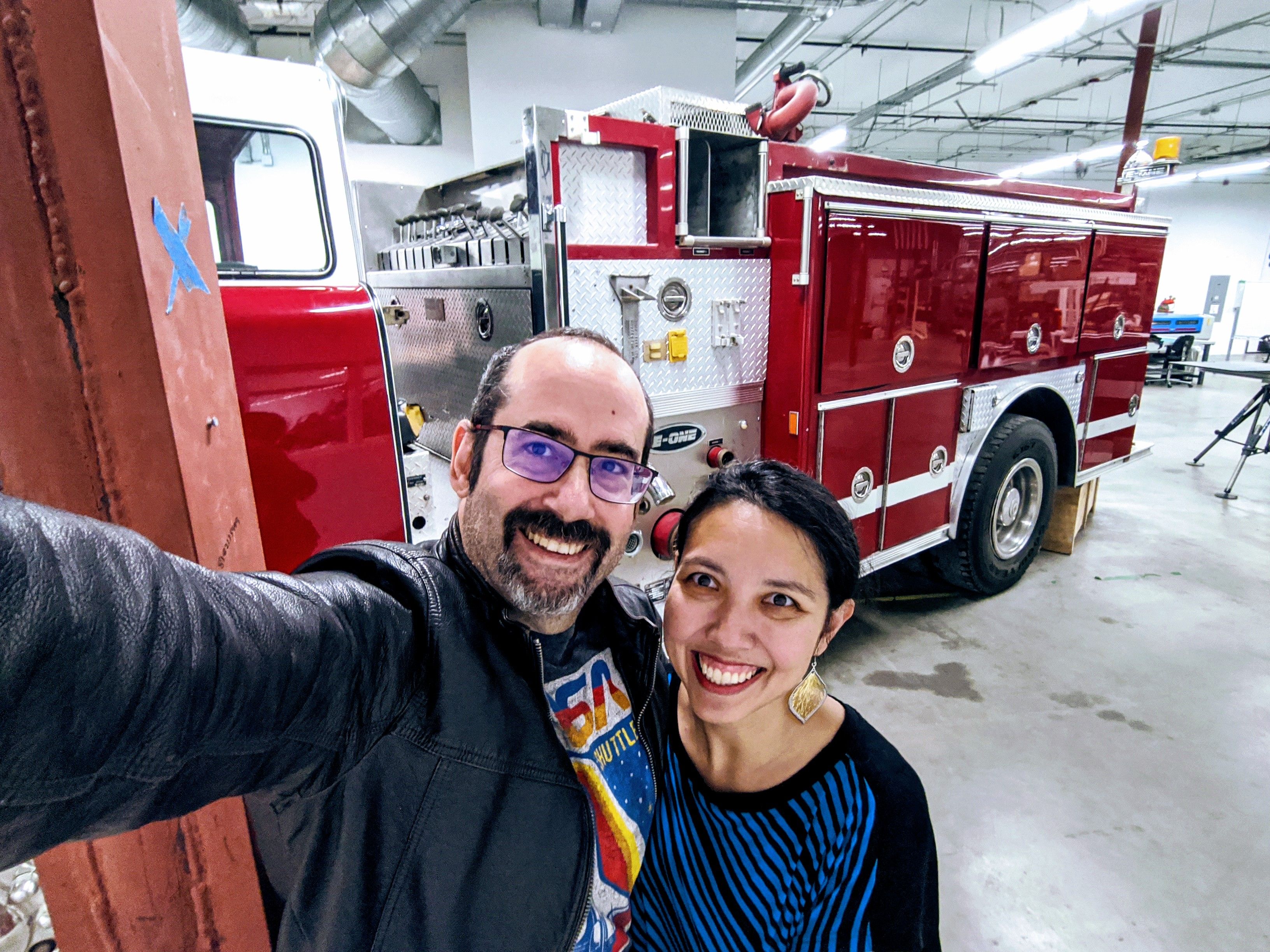 World Improvement Lab
Using our skills with technology, art, writing, and community organization to make the world a better place.
Contribute
---
Become a financial contributor.
Events
World Improvement Lab is hosting the following events.
Help us build out Fire Prep Kit by joining our sprint. We'll be there to mentor you and help you ...
Read more
Top financial contributors
World Improvement Lab is all of us
Our contributors
4
Thank you for supporting World Improvement Lab.
Budget
---
Transparent and open finances.
Connect
---
Let's get the ball rolling!
News from World Improvement Lab
Updates on our activities and progress.
Thank You, Open Collective!
The Open Collective Foundation 501(c)3 has agreed to take World Improvement Lab under its umbrella! This means so much to us. Right now we're such a young, fledgling non-profit, but we have big dreams. Because of Open Collective, we'll h...
Read more
About
---
World Improvement Lab: Improving the World Together
Using our skills with technology, art, writing, and community organization. Funds collected will go toward building and improving the following nonprofit projects.


Fire Prep Kit
Over the past few years, wildfires have swept across California in increasing numbers. Firefighters have battled these fires around the clock to save lives and homes. When fire threatens a home, families typically have under three minutes to grab their belongings and get out. Fire Prep Kit is an open source mobile app that aims to increase the number of lives and homes saved when fires strike. 

While we are starting with our local community, our goal is to make Fire Prep Kit useful to communities around the world. Through the project, we hope to educate communities about fire preparedness and encourage people to take an active role in learning about fire safety. 

We believe the more you understand your fire risk level, the more you can take actions to protect your family. Seeing where you reside on a fire hazard map can motivate you to be more prepared. Then, interactive checklists allow you to reduce your overall risk by addressing potential fire dangers around your home. A 3D home scanner allows you to create an evacuation map, useful to not just your household but also your local fire department.

Fire Prep Kit won $11,000 at the Tech to Protect Challenge, which we're reinvesting 100% into the Fire Prep Kit project.


Reducing Disposable Waste
The Great Pacific Garbage Patch is a continent-sized collection of debris in the north central Pacific Ocean. 92% of its mass comes from objects larger than 0.5 centimeters, such as pieces of plastic forks and spoons, plastic bags, and other disposable plastic objects. We are putting together a guide to help restaurant owners transition their use of disposable servingware and containers to more sustainable options. We have started helping a restaurant in Los Angeles with this process and will be documenting our work in a way that is reusable for other restauranteurs in a similar position.


More To Come
We have other projects in mind once we get further along with our first projects. Stay tuned.