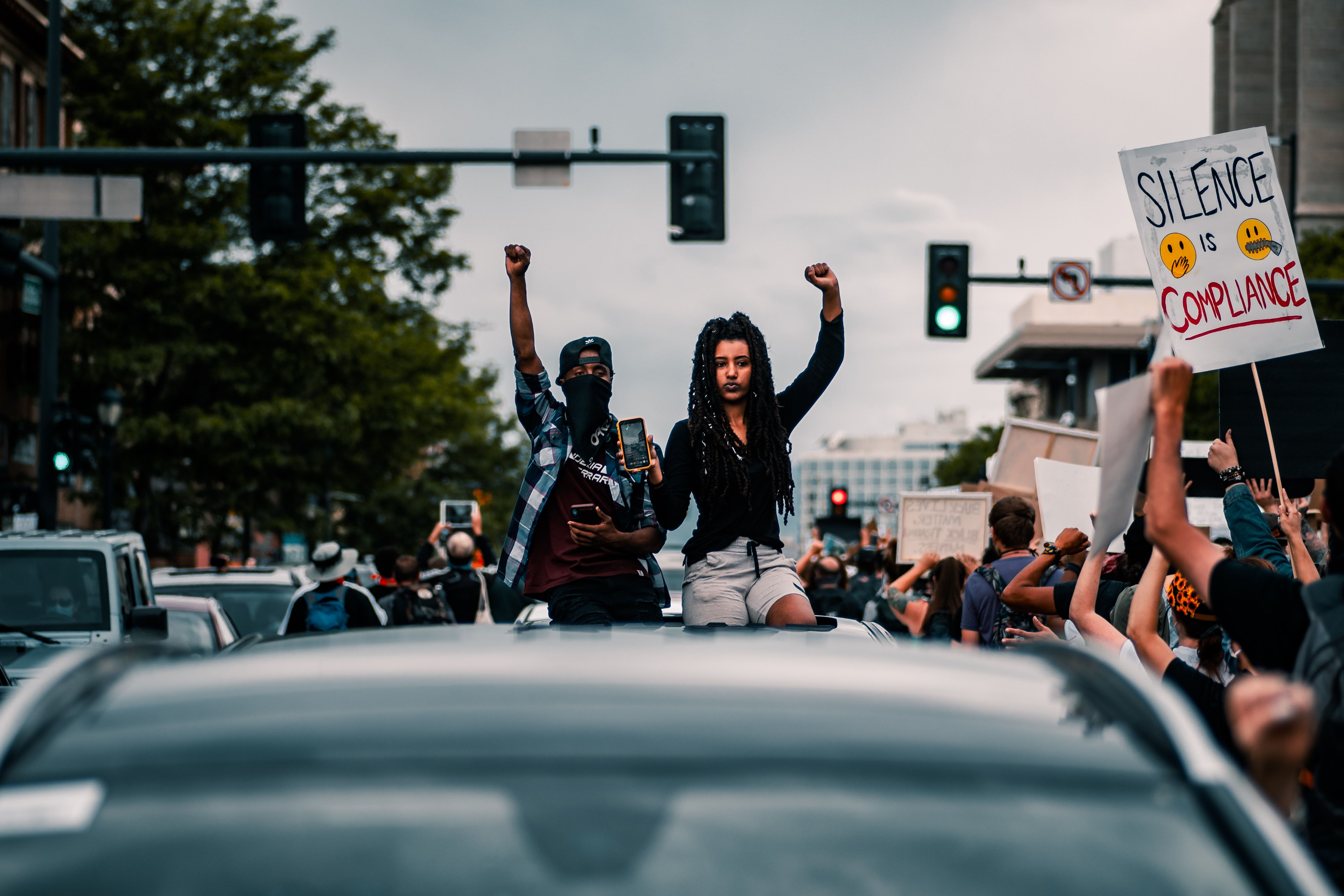 First Amendment Defense Fund
The First Amendment Defense Fund supports activists, journalists and public figures persecuted, defamed and threatened by right-wing extremists for their views.
Budget
---
Transparent and open finances.
About
---
The first Amendment of the U.S. Constitution protects the rights of activists, journalists and public figures to freely express themselves without persecution by the U.S. government. Unfortunately, it doesn't protect them from persecution by radicalized extremists who target anyone of influence whose expressed views don't comport with their own extreme ideology. 


Every year, thousands of activists, journalists, influencers candidates and other public figures are defamed, harassed, threatened and physically harmed by right-wing extremists who act with impunity to silence their voices and disrupt or destroy their lives. 

Vigil for Democracy principles were inspired to launch the First Amendment Defense Fund after learning the hard way just how traumatic, costly and dangerous it is to be victimized by vicious right-wing hate campaigns. This fund supports our team members who are conducting deep dive research into the perpetrators and helping to connect them with organizations and legal resource providers they need to protect themselves and make it stop. 

No one deserves persecution for exercising their First Amendment rights. No one should be allowed to persecute anyone for expressing views that don't comport with their own. First Amendment rights violations impact not just victims whose rights were violated, but also the beneficiaries of valuable information and public service those victims were persecuted for providing. 

Unfortunately, the U.S. Criminal Code has no meaningful statutes to punish doxxing, defamation, libel, harassment and incitement of hatred and vengeance, unless such acts digress into tangible threats of bodily harm. Barring that, the only recourse for victims to hold their attackers accountable, recover damages and deter further harassment is the pursuit of justice through civil courts. 

Few victims have enough media influence to defend themselves against vicious attacks in any meaningful way. Fewer victims have the monetary resources necessary to pursue legal recourse. 

The purpose of the Vigil for Democracy's First Amendment Defense Fund is to provide activists, journalists, influencers, candidates and others persecuted by powerful right-wing operators with: 
Monetary support necessary to get legal counsel and pursue legal action against their attackers;
A platform to connect with other victims to support one another, share resources and exchange information that can help them overcome the trauma of being persecuted for their views;
Media campaigns and content to expose perpetrators and counter damaging narratives;
Development of strategy to mitigate repetitional damage caused by vicious defamation campaigns against them; and
Emergency funds to support activists and journalists victimized by right-wing smear campaigns whose jobs were lost due to defamation. 
Freedom of expression is tantamount to preserving our democratic liberties. We must do all we can to defend our First Amendment rights and pursue justice for anyone who impedes or infringes upon the First Amendment rights of others. We must also do all we can to protect the brave activists, journalists, candidates and others who risk persecution for taking action and speaking out against corruption, oppression and fascism. 

Please contribute whatever you can. Your support will be appreciated. 

About the persecutors:

The attackers who use influencers in media and their radicalized followers to intimidate and silence activists, journalists and public figures are not just lone-wolf crazies acting out personal vendettas or ideological manifestos. Most originate with right-wing operatives acting on behalf of, in concert with or as members of highly-organized, well-funded organizations established to promote the sinister agendas of authoritarian politicos whose power and influence depend upon silencing voices of anyone with potential to threaten their political aspirations. They scrape the web for information they can use for creating incendiary content to defame and discredit perceived adversaries. They rely upon media influencers with millions of radicalized, aggrieved followers who dependably amplify inflammatory content about anyone they've been convinced to hate. 
:
Who they target:

Anyone of influence who they perceive as a threat because they:
Contradict, discredit or don't comport with their extreme ideology, 
Expose and call attention to their sinister lies, corruption and political malfeasance, or
Threaten to derail the fascist agendas of their political operatives and leaders.
Contribute
---
Become a financial contributor.
First Amendment Defense Fund is all of us
Our contributors
1
Thank you for supporting First Amendment Defense Fund.