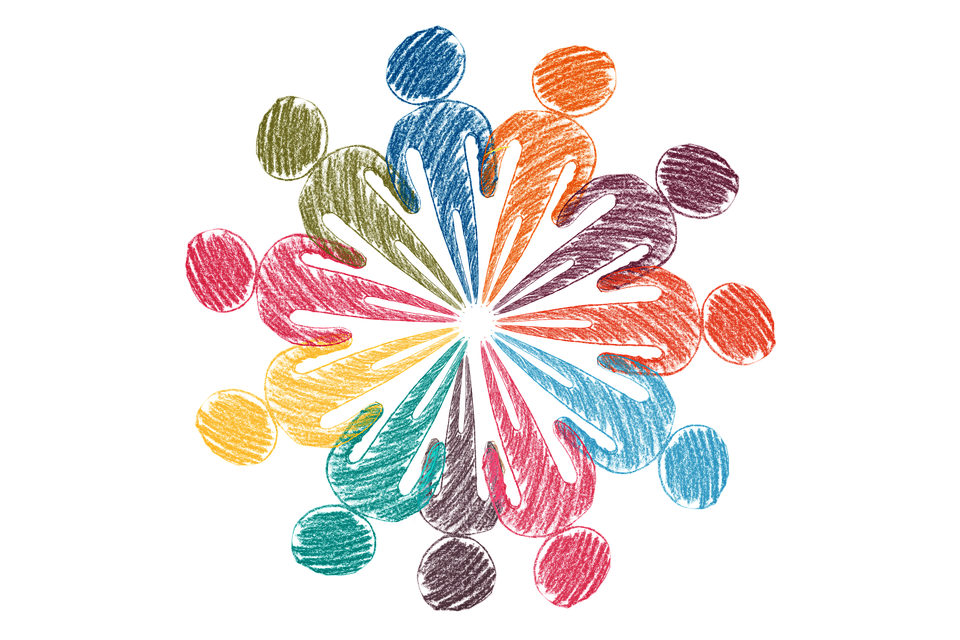 The Gwent Mental Health and LD Alliance
To represent third sector organisations supporting individuals with mental health and learning disability needs and those who access their services.
Contribute
---
Become a financial contributor.
Top financial contributors
Individuals
Moondance Foundation
£15,000 GBP since Aug 2021
The Gwent Mental Health and LD Alliance is all of us
Our contributors
4
Thank you for supporting The Gwent Mental Health and LD Alliance.
Budget
---
Transparent and open finances.
Total disbursed
£25,952.35 GBP
About
---
Mission Statement 


To represent and be the voice for third sector organisations supporting individuals with mental health and learning disability needs and those who access their services. 


Principles


To work with: 


Respect 


Dignity 


Compassion 


Autonomy 


 
Members are committed to delivering professional practices within Gwent, South Wales, and adhering to the Equality and Diversity agenda with special regard for mental health and learning disabilities. 


We will work together to identify the needs of the community and ways that we can collaboratively meet those needs. 


Look at opportunities to tender together focussing on the strengths of individual organisations to deliver innovative, high quality value-based services to support and improve the mental health and wellbeing of individuals, families and communities in Gwent. 


Membership 


·        Full members: 
Third Sector Organisations operating in the Gwent region (Blaenau Gwent, Torfaen, Caerphilly, Newport, Monmouthshire) with a focus on services that support mental health and learning difficulties issues for adults, older people, children, young people, service users and carer groups. Actively engaging, sharing and providing content, to support the Gwent Alliance e-newsletter and other appropriate communication channels. 
·        Observer members: 
            Members of statutory sector organisations (Observer members are welcome to   attend and support best-practice and learning, but have no voting rights) 


Aims 


·        To represent and be the voice of organisations supporting people with MH/LD needs with a view to improving and developing services for the future. 
·        To develop holistic services which promote the health and wellbeing of the community, foster self-management and independence, and respect the rights of each individual. 
·        Celebrate things that are working and challenge things that are not. 
·        Promote service user and carer involvement in the design and delivery of services in ways that ensure authentic co-production. 
·        Promote communication between all members of the Alliance, utilising a range verbal, non-verbal, written and visual aids. 
·        Be informed by research and best-practice. 
·        To ensure that the design and delivery of our services are informed by those who use them, and provide a link between those who fund the services and those who use them. 
·         To be a catalyst for change, working co-productively with commissioners and statutory agencies to inform future service design and commissioning. 
·        Through codesign, enable and encourage collaboration of initiatives that plug identifiable gaps across the voluntary, independent, and statutory sectors. 
·        To raise awareness and challenge the stigma that individuals experience. 
·        Champion the role of carers, family, and friends in support of mental health and learning difficulty services. 
·        To create a transparent, creative forum promoting co-production in service delivery, and sharing the skills, knowledge, experience and best practice of our partners. 
·        To be a forum where people can identify opportunities to strengthen and develop partnerships, networks and/or joint working opportunities. 
·        To share information and generate debate on a range of mental health and learning difficulty issues, including best-practice, developments in policy, legislation, planning and funding. 
·        Act as a consultative body in the decisions of local, regional and national commissioning. 
·        Facilitate opportunities for users and carers to have the opportunity to be involved in the co-design, planning and delivery of services. 


Governance. 


Meetings 


·        The Gwent Alliance shall meet a minimum of four times a year, with at least one annual AGM/ networking event across the Gwent region (Newport, Monmouthshire, Caerphilly, Blaenau Gwent or Torfaen. (If an in-person meeting is not feasible, this will coordinated via Teams, Zoom or a similar video conferencing portal) 
Officers and Representatives 


·        The Gwent Alliance will elect co –chairs and any other officers that the Alliance considers necessary, every three years. 
·        Where necessary establish a small task and finish groups to look at specific items/projects. Membership to consist of individuals in the Alliance, include the chair, vice chair or secretariat. 
·        A Forum meeting will be considered quorate when four full member organisation are present. 
·        The Gwent Alliance will retain its autonomy and independence through a commissioned secretariat. 


Secretariat 


This will be provided by an individual and the appointment will be time-bound, pending on funding. Contractual arrangements shall be set for a minimum period, in line with the funding period (Please see appendix 1 for responsibilities)
 

Finance

 
Ongoing funding has been secured to provide the Secretariat and operational costs.
 

The Chair and Vice Chair remain unfunded roles.
 
 
Any funding awarded to the Alliance to be held by AccountAble for 5% management costs plus £24 start up fee.
 

 Amendments to Terms of Reference

·        Any amendments to the terms of reference will be agreed by the steering group and amendments to comment.

·        The Chair will approve operational risks, issues, problems and requests for change. The members will ensure that this document is implemented and will be responsible for monitoring and achieving outcomes,

·        Disagreement at the delivery level will be resolved by the Chair and if agreement cannot be rectified then an independent external body will be asked to arbitrate.



Decision Making Powers



Decisions will be made by the following procedures:


·        Where any decision needs to be made Alliance members to be invite to a meeting to discuss and vote.

·        Where members are unable to attend the opportunity to vote by email must be provided.

·        Email votes to be verified by 2 board members.

·        Only one member per organisation can vote, each organisation to decide their representative.

·        A minimum of 30% of membership needs to vote for the decision to be passed.

·        The Chair has the deciding vote if there is a fifty/fifty split



Communication, Collaboration and Liaison Arrangements


The members will discuss matters as openly and as regularly as possible through formal and informal meetings and workshops. This will include for example:

·        Sharing information about approaches and initiatives

·        Work together to identify gaps in delivery and look for funding opportunities to provide services in partnership with members of the Alliance.

·        Pool our expertise and resources when working jointly to avoid duplication

·        To provide support to the ABUHB and PHW in delivering their mental health and LD strategic priorities

·        Communicate our collaborative work to the ABUHB, Local Authorities, etc.

·        Partners and the public

·        Provide opportunities for organisations in the Alliance, funders and commissioners to engage with each other, including workshops and the e-newsletter

·        Contributing to consultation events held by ABUHB, PHW, Local Authorities and WG

 

Review of this document


This document will be reviewed annually and more frequently, if necessary, following any pertinent changes to policies, procedures and structures, as agreed by the members of the Alliance.
 
Once agreed, the MOU may only be amended by mutual agreement, signed by the authorised signatories of all parties. Once approved, amendments should be attached as annexes to the original MOU.
 
Any issues or disputes which cannot be immediately resolved to all parties' should be arbitrated with an independent organisation.


G.D.P.R. statement


All information - digital or analogue shall be in line with current GDPR legislation. 


Dissolution

 

·        The Gwent Alliance may be dissolved at a meeting called for that purpose.
 
·        A months' notice in writing must be given of any meeting to dissolve the Gwent Alliance.
 
·        The decision to dissolve the Gwent Alliance will be made by two thirds majority of those attending the meeting.