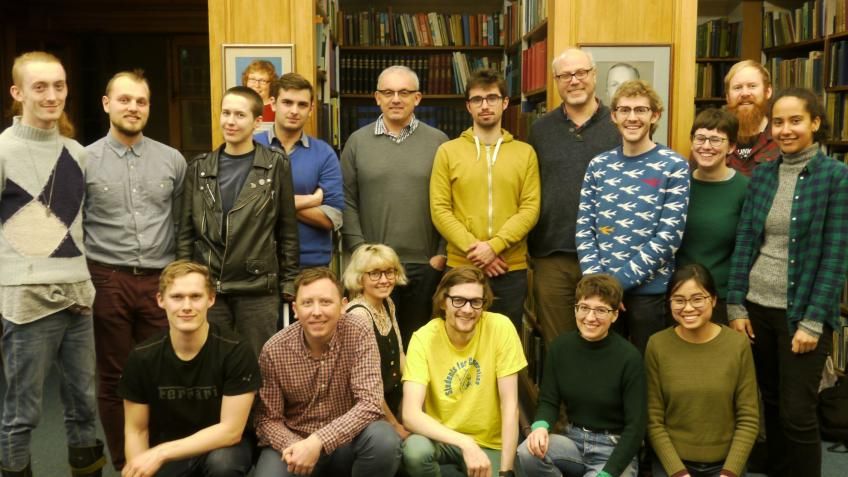 Student Co-op Homes
We are the national body designed to grow the student housing co-operative sector across the UK.
Contribute
---
Become a financial contributor.
Student Co-op Homes is all of us
Our contributors
7
Thank you for supporting Student Co-op Homes.
About
---
Student Co-op Homes (SCH) was founded in March 2018 to bring together existing student housing co-operatives and start to build up a portfolio of properties for lease to local self managing student co
-ops. Currently there are four such co-ops (housing almost 130 students) in Birmingham, Brighton, Edinburgh and Sheffield. There are also active groups looking to secure properties in Glasgow, Bristol, Manchester, Cork and Nottingham.  

CURRENT STUDENT HOUSING CONDITIONS
Never has the need for such a model and organisation been greater. Students increasingly find themselves in either low quality or expensive housing - or both. The National Student Accommodation Survey 2018 found that 44% of students were struggling to keep up with the rent; 45% said the cost of accommodation was impacting their mental health; while 31% reported that their studies were being affected too. New developer-led models of student housing are exorbitantly expensive, with only the wealthiest students able toafford to live there. The reality for the average student is sub-standard housing (42% reported damp and mould inthe NUS report 'Homes Fit For Study' in 2019), and short-term lets which force them to move every year. In otherwords housing is treated as a disposable commodity, rather than a long-term community asset.


CO-OPS PROVIDE A LONG-TERM ALTERNATIVE
SCH is working to create a thriving student housing co-op sector that will take properties out of the speculative private market and allow students to manage their housing collectively on an inclusive and accessible basis. Students can pool their resources to create homes where everyone collaborates for mutual benefit. Decisions are made democratically in the interests of the whole co-operative, which means that students can prioritise improvements to their homes, and build connections with the local community. We know from elsewhere in the world that this model works and is replicable at scale. NASCO (North AmericanStudents for Co-operation), which started in the 1930s at the time of the Great Depression, now has 50 memberco-ops housing 4,000 students across North America and Canada. NASCO inspired SCH to set up in the UK, andhas been a valuable source of advice.


YOUNG PEOPLE AS INNOVATORS OF SOCIAL CHANGE
Student Co-op Homes offers a bold and creative way of tackling systemic housing issues that young people face.We believe in the power of young people to be innovators of social change. Living in a housing co-op can often be a transformational experience for students, with the benefits lasting long after tenancies have finished. Examples we've seen include members who have changed career paths, set up subsequent housing co-operatives, and learned DIY skills. With a growing mental health crisis amongst students, the co-operative model offers a long-term community, a designated space for students to discuss any problems and work together to problem-solve.