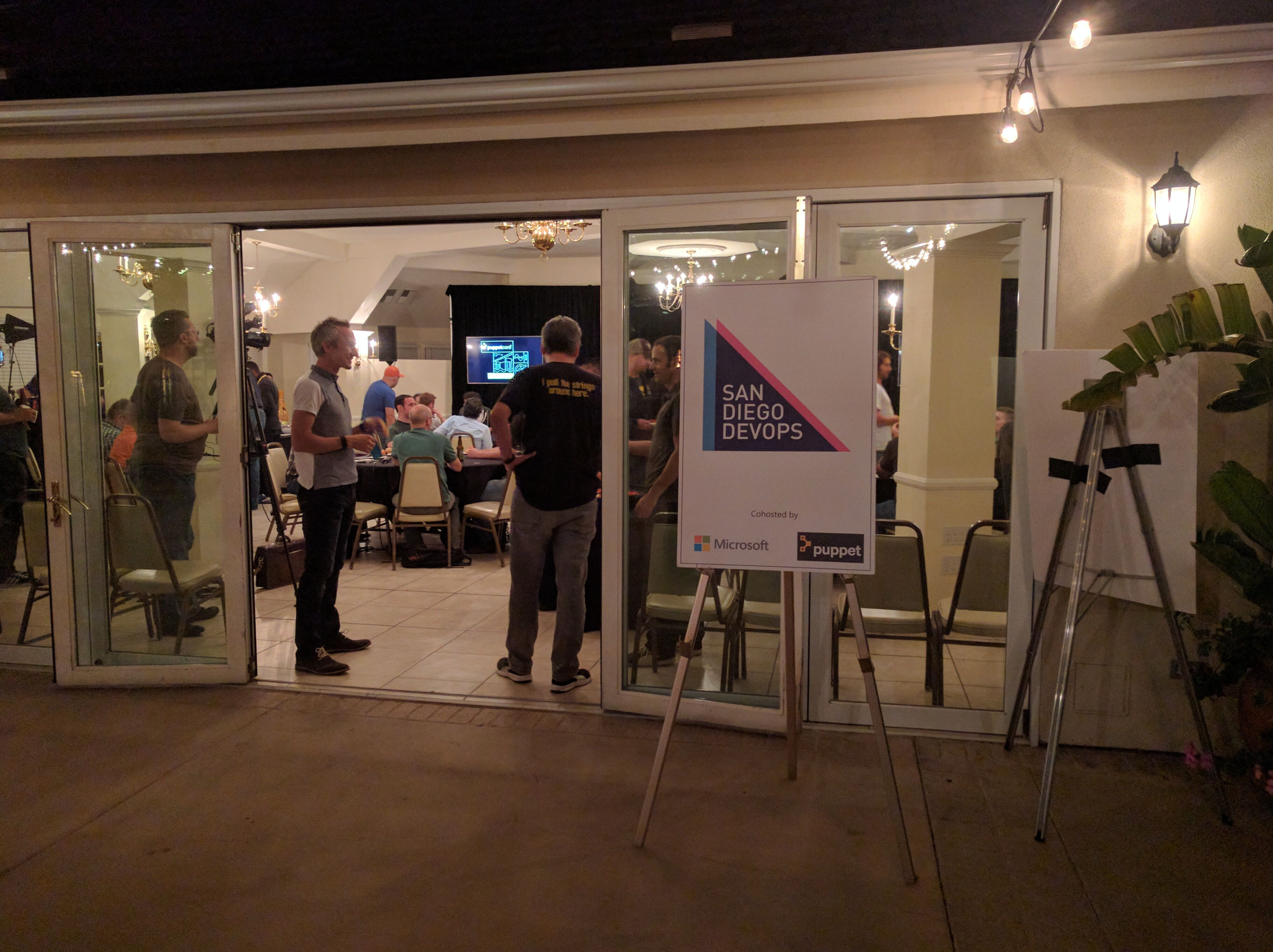 San Diego DevOps
Learn. Automate. Share. Building and operating high velocity organizations.
Contributors
---
San Diego DevOps is all of us
Our contributors
3
Thank you for supporting San Diego DevOps.
About
---
DevOps is a cultural and professional movement, focused on how we build and operate high velocity organizations, born from the experiences of its practitioners.
This is a group targeted to engineers (both dev and ops), tech professionals, managers, leads, architects and entrepreneurs coming together to learn about and share information on DevOps processes, tools, practices and benefits.
We maintain a welcoming and friendly group for everyone. Please read our Code of Conduct (https://github.com/sddevops/code-of-conduct).
For more information see our website at http://www.sddevops.org/