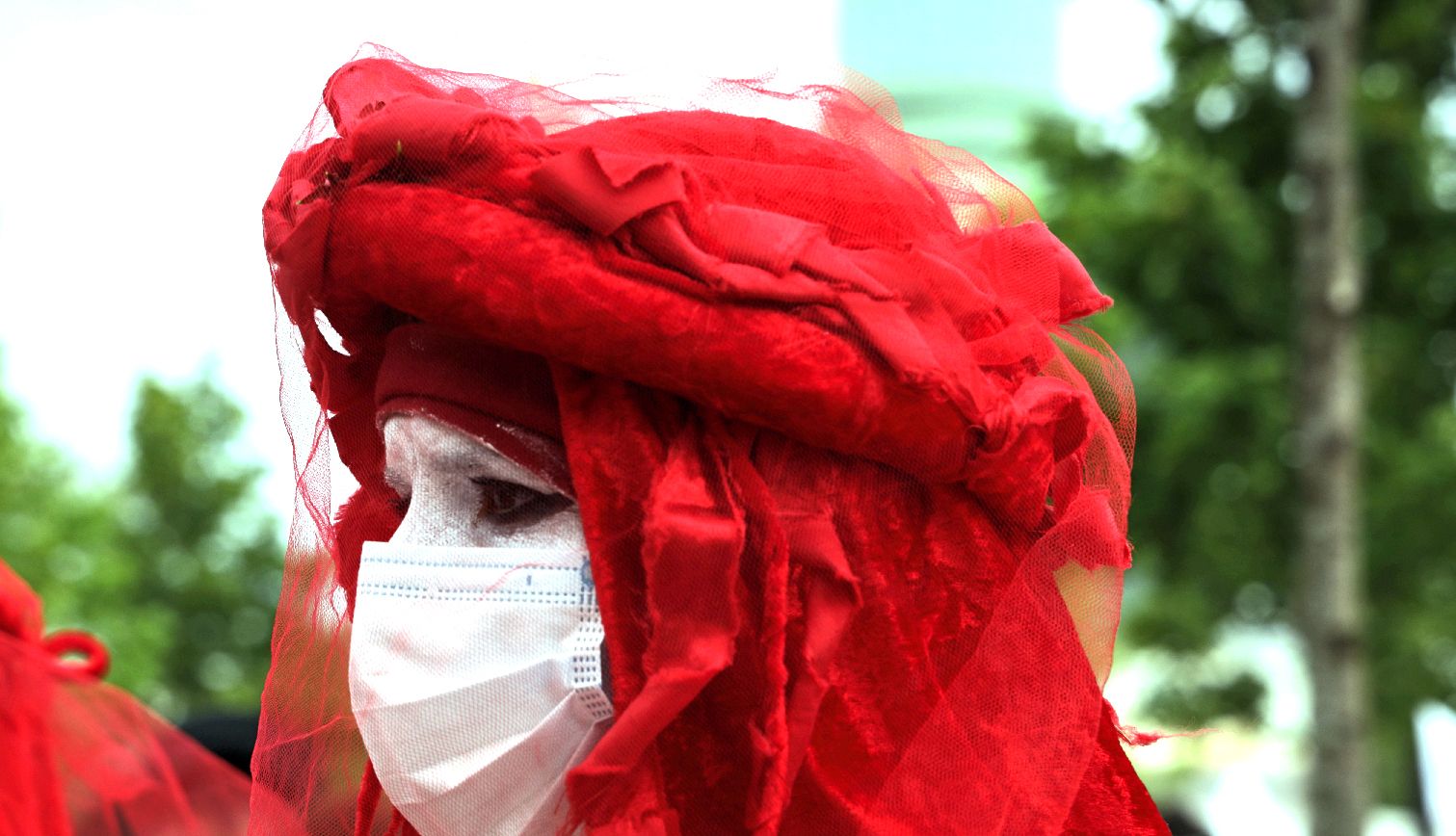 Brigade des Rebelles Rouges IdF
Nous sommes le sang, la sève qui relient le vivant. Nous sommes l'émotion de la Terre.
Contribute
---
Become a financial contributor.
Events
Brigade des Rebelles Rouges IdF is hosting the following events.
La Brigade Rebelle Rouge apparaît dans les actions XR
Top financial contributors
Brigade des Rebelles Rouges IdF is all of us
Our contributors
3
Thank you for supporting Brigade des Rebelles Rouges IdF.
Budget
---
Transparent and open finances.
Total disbursed
€192.29 EUR
About
---
NOUS APPARAISSONS ET DISPARAISSONS COMME PAR MAGIE !
NOUS SOMMES LE SANG ET LA SÈVE DU VIVANT, NOUS SOMMES L'ÉMOTION DE LA TERRE...

L'imagerie visuelle saisissante de la
Brigade des Rebelles Rouges
est l'une de ses grandes forces émotionnelles issue de l'ADN d'
Extinction Rebellion
. Nous apparaissons dans l'environnement urbain en direct, les Rebelles Rouges (
Red Rebels
) ont la capacité d'attirer l'attention, de rendre visible le combat pour le climat et la biodiversité auprès des médias internationaux, ce qui permet de mettre an avant le contenu des actions et de toucher de nombreuses personnes.
Elle captive les spectateurs en ligne et dans la presse écrite autant qu'en direct et constitue un support très puissant pour transmettre le message de XR.
Elle crée également de magnifiques images juxtaposées à des décors naturels et nous encourageons tous les rebelles à expérimenter avec des artistes et des photographes dans des décors naturels ou urbains, car de bien des façons, nous apportons l'énergie et la beauté du monde naturel avec nous dans la dystopie grise de notre société urbaine moderne.
La beauté forte et simple des
Rebelles Rouges
n'existe que par l'énergie de celles et ceux qui font les costumes de leurs mains, les portent dans les rues de nos villes et de nos campagnes.
Vous pouvez nous aider à étoffer notre Brigade avec vos dons, vous pouvez nous rejoindre et nous écrire ici : RebellesRougesIdF@protonmail.com
crédit photos @dafcall