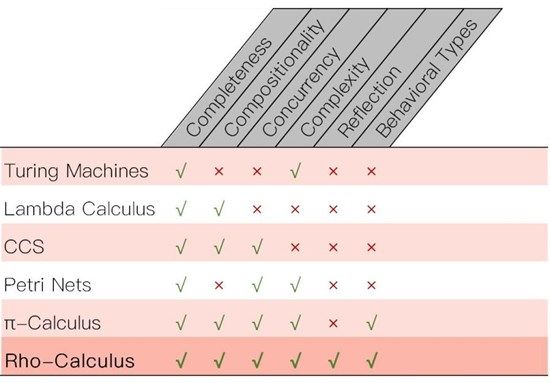 Rho Vision (formerly RChain Community)
Develop and operate the Rho Vision Open Source Software
Contribute
---
Become a financial contributor.
Top financial contributors
Rho Vision (formerly RChain Community) is all of us
Our contributors
31
Thank you for supporting Rho Vision (formerly RChain Community).
Budget
---
Transparent and open finances.
Reimbursement #128954
infrastructure
Total disbursed
$53,056.06 USD
Connect
---
Let's get the ball rolling!
News from Rho Vision (formerly RChain Community)
Updates on our activities and progress.
Conversations
Let's get the discussion going! This is a space for the community to converse, ask questions, say thank you, and get things done together.
Attempting to see REV balance
Published on December 4, 2022 by alexander bugge
Dear RChain community, I participated in the ICO and hold a large amount of RHOC. I'm attempting to access my REV today to tax loss harvest, but I can't find any wallet that will prove my balance. If anyone is here and capable of helping I'...
Governance
Published on September 26, 2022 by Jim Whitescarver
We aim to be a leaderless collective. The basic decision process can be sociocratic consent. Governance by consent is our aim. We can enploy self management principles, delegating decisions to one person or a team. Agreements are peer to pe...
Welcome
Published on September 23, 2022 by Jim Whitescarver
There are a number of groups seeking to advance the rchain technology to make it radically decentralized and more performant. We aim to provide a vehicle to support those efforts here. Let us add your project or join existing ones....
About
---
The RHO Vision is many things to many people.
Object capability security
Trusted world computing.
obedience to the communicating process model with mathimatical certainty
composable systems
higher order smart contracts
maximum parrolelism like nature.
cooperation at scale
collective intelligence
addressing existential problems facing humanity
radical decentralization
Open Collective activities
operation and governance of rholang networks (mainnet, rhobot.net, etc.)
Develop and operate the Rholang Open Source Software
a home for standardized rholang components and interfaces enabling interoperability for interoperability among self sovereign humans and groups. This caninclude Object, Event, Time, Actor, Relation, Collection, Transaction, RemoteName protocols and typing pragma.. 
RDEV continuation (formally the Rchain Community)
Current focus
Whether it is to support the continued development of rho calculus decentralized networksor continue the operation of Mainnet, at the moment there is a pressing need to self-organize to raise donations. This would require a certain minimum legal infrastructure including bank accounts and reporting. Open Collective (
https://opencollective.com/
) seems to offer such infrastructure to self-organizing group.
Open Collective  (
https://opencollective.com
), does not require the group to have any pre-existing legal registration.
Give feedback