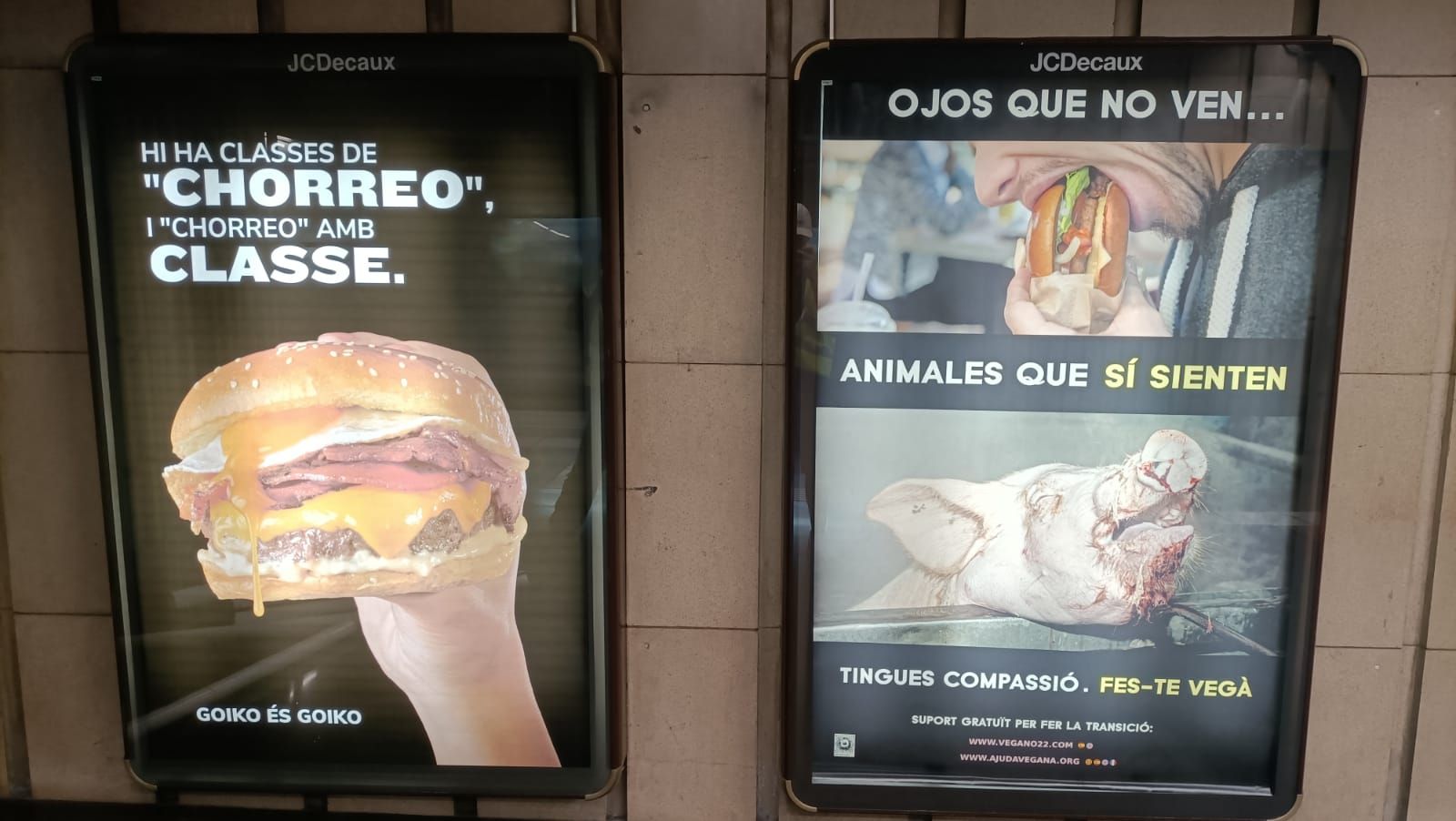 Ad subvertizing in metro and bus stops
Replacing private company adverts with posters showing the reality behind the meat, dairy and egg industries 💪🌱
About
---
We remove ads in metro and bus stop panels and we replace them with posters with impactful messages to raise awareness about animal exploitation and the environmental impact of animal agriculture. 

Our impact is hard to estimate, but we could use the price that companies pay to place their ads in these spaces as a very rough proxy. Since these prices are publicly available, we know that renting the space to expose 100 city-light posters in the metro of Barcelona costs 89000€/month. In Barcelona we change 100 posters per action, and our previous actions have shown that our posters tend to last 5-7 days on average, which would amount to an exposition time valued at about 18000€, to which we'd have to add an equivalent monetary loss for the targeted companies. In contrast, the impression of 100 such posters costs us only 414€.

For the moment we've carried out such actions in the following European cities: Barcelona, Bordeaux.


Contribute
---
Become a financial contributor.