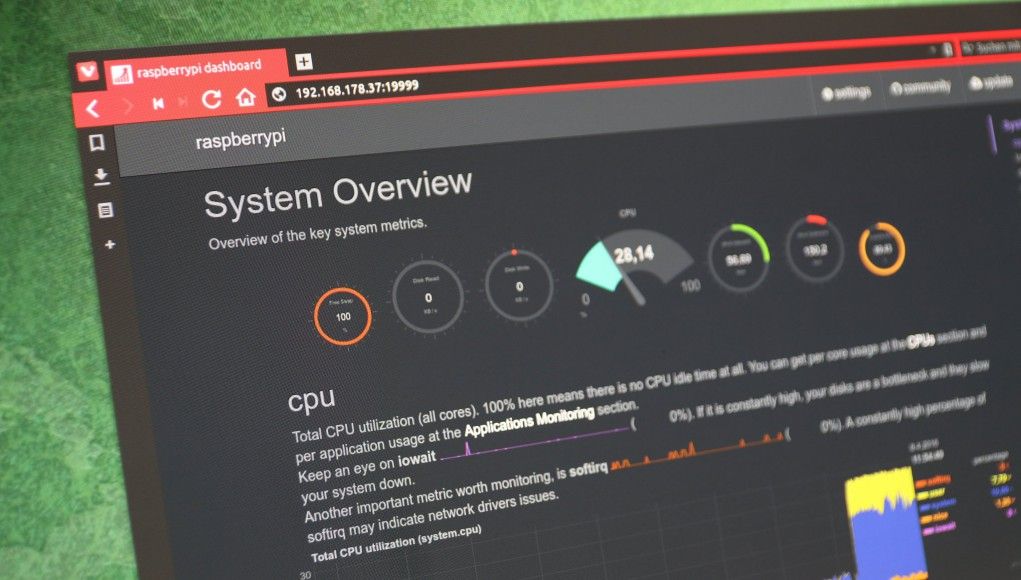 netdata
the open-source, distributed, real-time, performance and health monitoring
Contribute
---
Become a financial contributor.
Financial Contributions
Sponsor
Become a sponsor with a monthly donation of at least $200 and get your logo on our website (my-netdata.io) with a link to your site. Bronze $200 - ... Read more
Starts at$200 USD / month
Top financial contributors
netdata is all of us
Our contributors
3
Thank you for supporting netdata.
Budget
---
Transparent and open finances.
About
---
netdata is a system for distributed, real-time, performance and health monitoring. You get charts and notifications.
netdata provides unparalleled insights, in real-time, of everything happening on the systems it runs, including applications such as web and database servers, using modern interactive web dashboards.
netdata is fast and efficient, designed to permanently run on all systems: physical servers, virtual servers, cloud providers, containers, IoT devices, without disrupting their core function.
netdata requires minimal (if any) configuration and maintenance from its users, making it ideal for all kinds of deployments, from simple home servers to large clouds of servers.
Due to its distributed nature, netdata scales to infinity.