Natives in Tech Conf 2021 has been archived.
Natives in Tech Conf 2021 has been archived and is no longer active.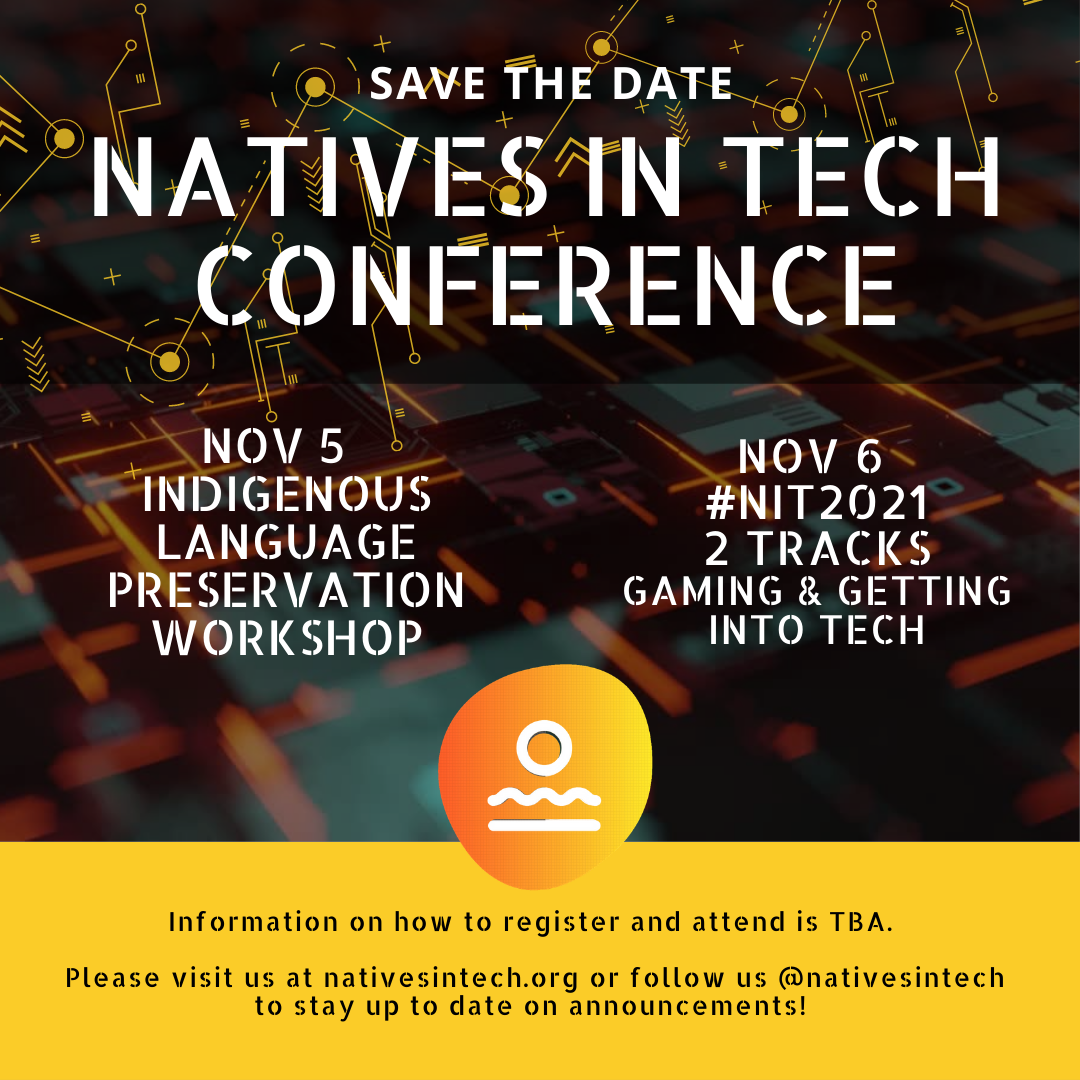 Natives in Tech Conf 2021
Encoding Native Knowledge
Friday, November 5, 2021, 10:00 AM - Saturday, November 6, 2021, 7:00 PM (UTC-05:00)
About
---
About

We are excited to announce the return of our annual conference for Natives in Tech! We have two special days planned to learn and address important issues Native people face within technology. We hope to spur conversations and ideas so together we can craft technology that truly serves Native communities.



This year we've seen how tech can negatively impact Native peoples.



As more of our work and livelihoods are ingrained with technology we need platforms that protect us within this space. Natives in Tech Conf is an opportunity to explore solutions to these problems. Solutions for Native people by Native people.


The conference starts on Friday Nov. 5th, 2021 with a workshop on Native language preservation by
Indigenous in AI
. On Saturday Nov. 6th, 2021 we will live-steam our virtual conference focusing on two tracks: Game Dev and Getting into Tech.

We hope Native people and thoughtful allies will join us for a wonderful event that uplifts Native people doing great work in technology. Come learn from Native technologists cutting the path forward!


Budget
---
Transparent and open finances.
Invoice #62537
nit-conf-2021
Total disbursed
$7,991.51 USD