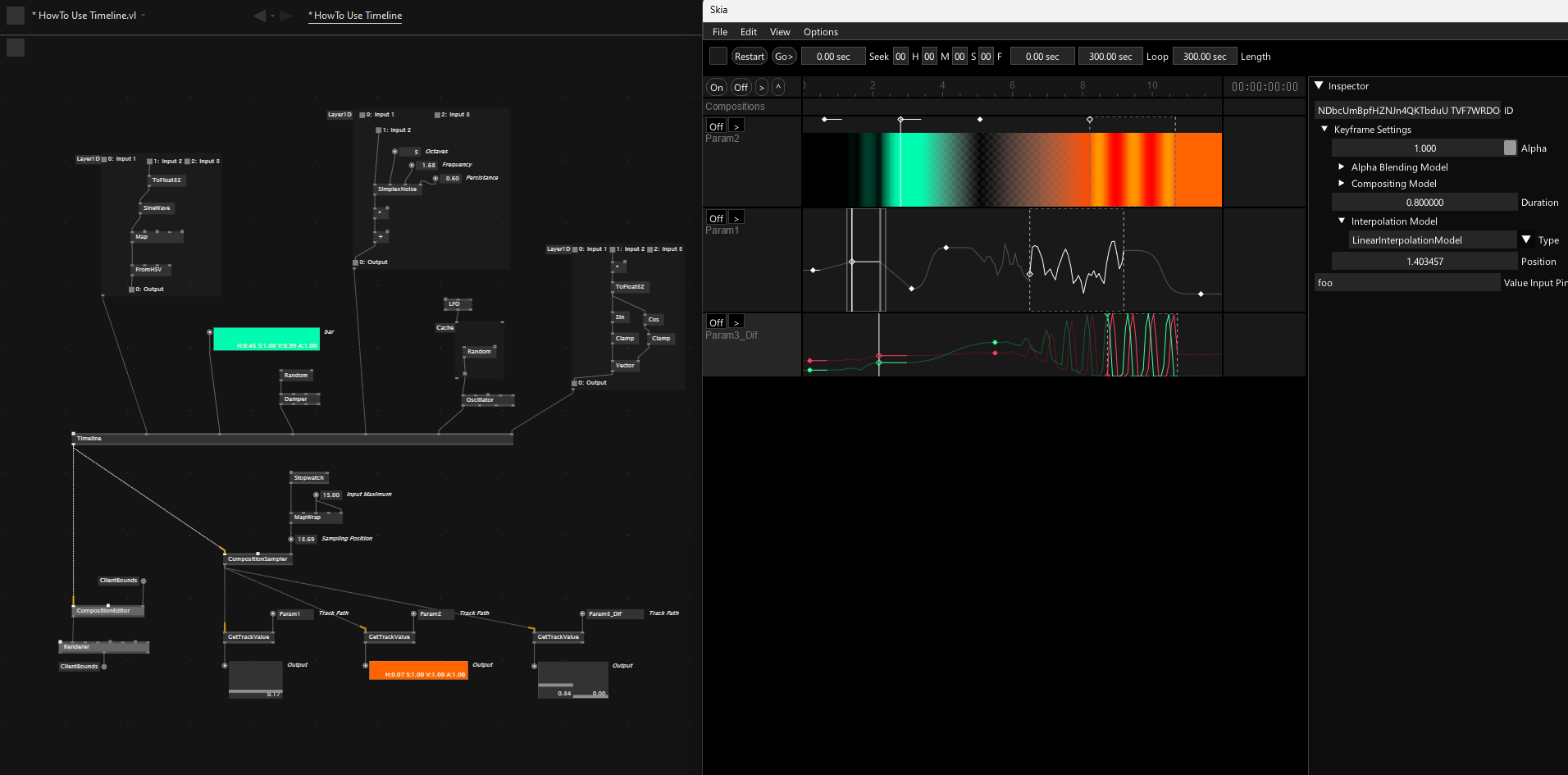 Kairos Research Lab
We develop Kairos, an open-source library for data control and composition in vvvv
About
---
Kairos is a complete framework for data control and composition in
vvvv
.
It comes as a
repository
containing a collection of open-source libraries, which are available as
vvvv nugets
:
VL.AlchemX
VL.LayerX
VL.Touchy
VL.Kairos.Runtime
VL.Kairos 
VL.Kairos is the main package that the final user is normally exposed to.
It offers a set of high-level tools with dedicated UI editors:
The other libraries of the
Kairos framework
cover specific domains of problematics:
from value synthesis to system parameters binding, these libraries contribute to the complex Kairos ecosystem, combining with each other in an elegant way.
They can be considered the building blocks of the VL.Kairos High-Level tools. 
The Kairos Research Lab collective maintains and develops the Kairos library in all its parts.
Everyone can find a way to contribute: financially supporting the initiative or directly contributing to the code.
We have open channels to come together, exchange ideas and feedback, and plan development.
Check out our
GitHub repository
Subscribe to our
Youtube channel
Join the Kairos Research Lab in our
Element chat
Credits
We really want to thank and give credit to all the vvvv users who contributed in some way to the development of the project:
sebescudie, lasal, ravasquez, amir, texone, larsek
Contribute
---
Become a financial contributor.
Kairos Research Lab is all of us
Our contributors
16
Thank you for supporting Kairos Research Lab.
Top financial contributors
Individuals
phlegma
€100 EUR since Dec 2022
ravel
€100 EUR since Dec 2022
m4d
€99.99 EUR since Jan 2023
sunep
€65 EUR since Dec 2022
chk
€50 EUR since Dec 2022
Events
Kairos Research Lab is hosting the following events.
Overview of the ongoing development, announcements and Roadmap
5 days of intense group research in berlin, open to all the interested developers.
Connect
---
Let's get the ball rolling!
News from Kairos Research Lab
Updates on our activities and progress.
Budget
---
Transparent and open finances.
Total disbursed
€1,845.16 EUR