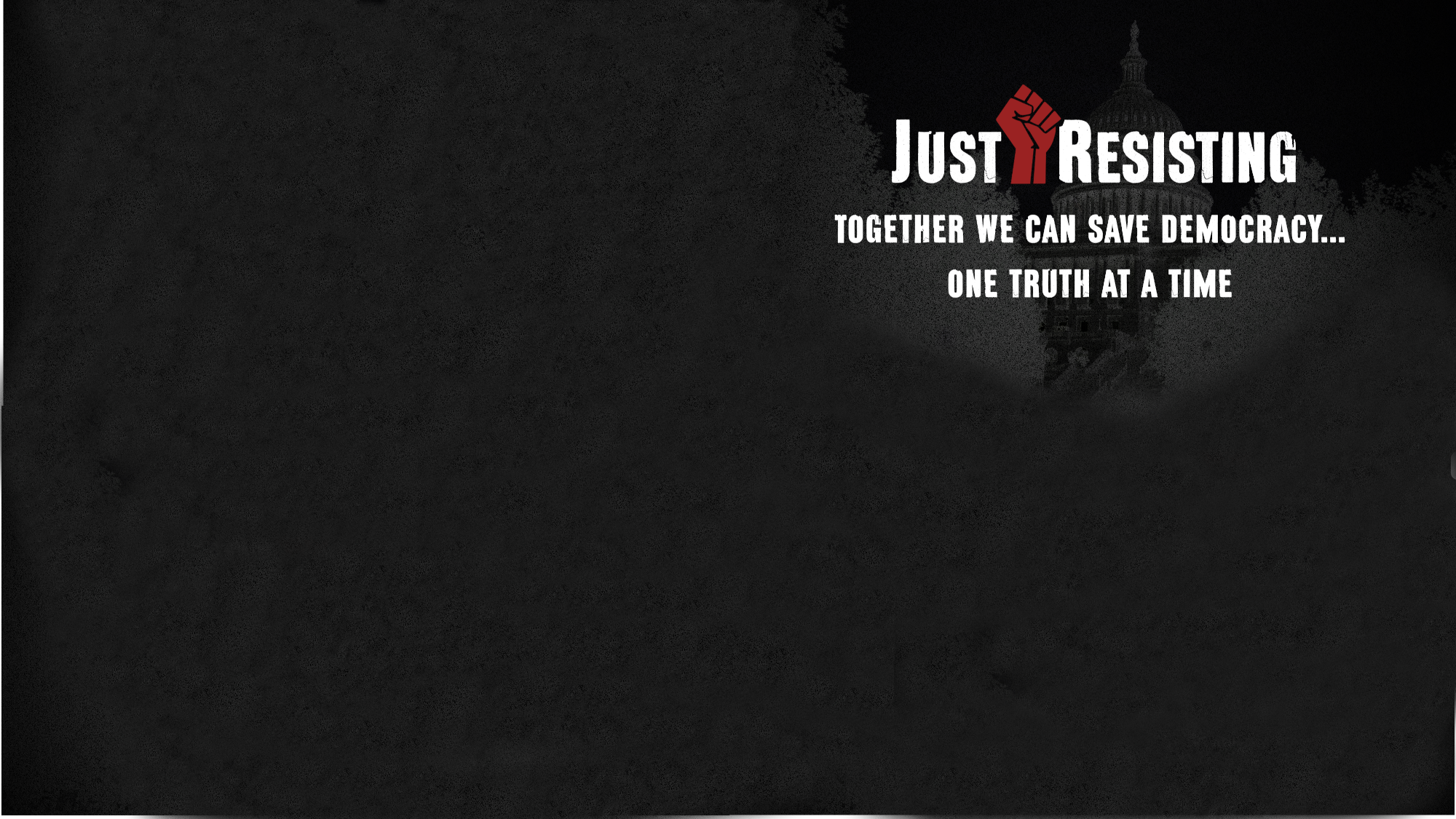 Just Resisting
Election tracking, research, security, and reform.
Contribute
---
Become a financial contributor.
Just Resisting is all of us
Our contributors
3
Thank you for supporting Just Resisting.
About
---
Just Resisting is a coalition of pro-democracy activists and organizations galvanized around a singular mission: TO SAVE DEMOCRACY.

American democracy has been under siege. Would-be authoritarians have transformed the Grand Old Party of Lincoln into a fascist cult backed by an abundance of dark money and right-wing media. Under the guise of "The Big Lie" about a "rigged election" in 2020, Republican lawmakers in 19 states have enacted dozens of voter suppression measures and redrawn severely gerrymandered district maps in order to stack elections in their favor. Democratic candidates are facing unprecedented obstacles that will make it harder than ever for them to unseat GOP incumbents in those states.

Despite these obstacles, failure is not an option. If the GOP overtake the U.S. House of Representatives and Senate, they will have the power to overturn elections and trample basic liberties endowed by our nation's founders. Democracy as we know it will cease to exist in the United States of America.

The 2022 election may be our last opportunity to block the authoritarian takeover and elect principled leaders who will defend our Constitution and protect our Constitutional rights.  Retaining a Democratic majority in both houses of Congress is the only way to protect what's left of our fragile democracy. It's doable, but not without adequate funding, voter outreach and a well-heeled coalition of activists working together to shift the narrative and promote worthy campaigns. That's why we're here. 

✤ We are all-in, committed to mobilizing our talented pool of content creators, activists, organizers and social media influencers to create and promote pro-democracy content, projects and campaigns. 

✤ The problems facing our democracy today are larger than any we have faced in generations. It will take the concerted efforts of so many to achieve our mission. For that reason, we rely upon the support of generous donors and volunteers to keep our movement sustainable.

Please contact us to get involved or make a donation above. Together, we can save democracy!