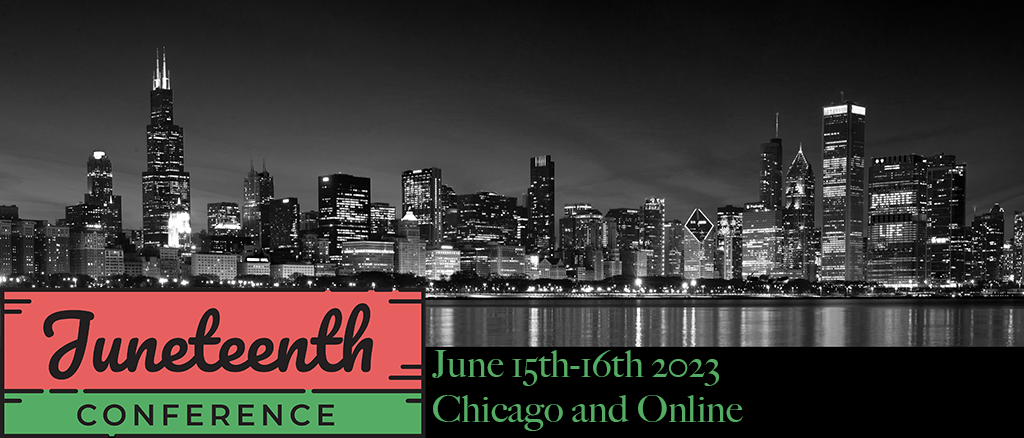 Juneteenth Conference 2023
Thursday, June 15, 2023, 9:00 AM - 7:00 PM (UTC-05:00)
About
---

Juneteenth Conference celebrates and highlights Black professionals in the tech industry. Our mission is to create a space where Black technologists can come together, connect, learn, and grow in their careers.


The journey of Juneteenth Conference started in 2020, when our initial conference was held virtually in the aftermath of the murder of George Floyd and during the pandemic. Despite the challenges of the moment, we planned, organized, and launched the conference in two weeks, featuring two days of sessions with all Black speakers and thousands of attendees.


Since then, Juneteenth Conference has grown into a highly anticipated event in the tech industry, attracting attendees from all over the world. We provide a platform for Black technologists to showcase their work, connect with their peers, and learn from leaders in the field.


For 2023, Juneteenth Conference will be held in-person for the first time, hosted in Chicago on June 15th and 16th, the Thursday and Friday before Juneteenth. This milestone event will provide attendees with a unique opportunity to connect, network, and learn in person.


We are committed to creating a diverse, inclusive, and welcoming space for Black technologists and we believe that Juneteenth Conference has the potential to make a positive and lasting impact on the tech industry. We are grateful for the support of our attendees, sponsors, and partners, and look forward to growing and evolving Juneteenth Conference in the years to come.


Join us in Chicago for Juneteenth Conference 2023, and be a part of this important and impactful event.
Budget
---
Transparent and open finances.
| Tags | # of Expenses | Amount (USD) |
| --- | --- | --- |
Amount collected
$1,700.00
| Tiers | # of Contributions | Amount (USD) |
| --- | --- | --- |
| one-time | 6 | $1,700.00 |