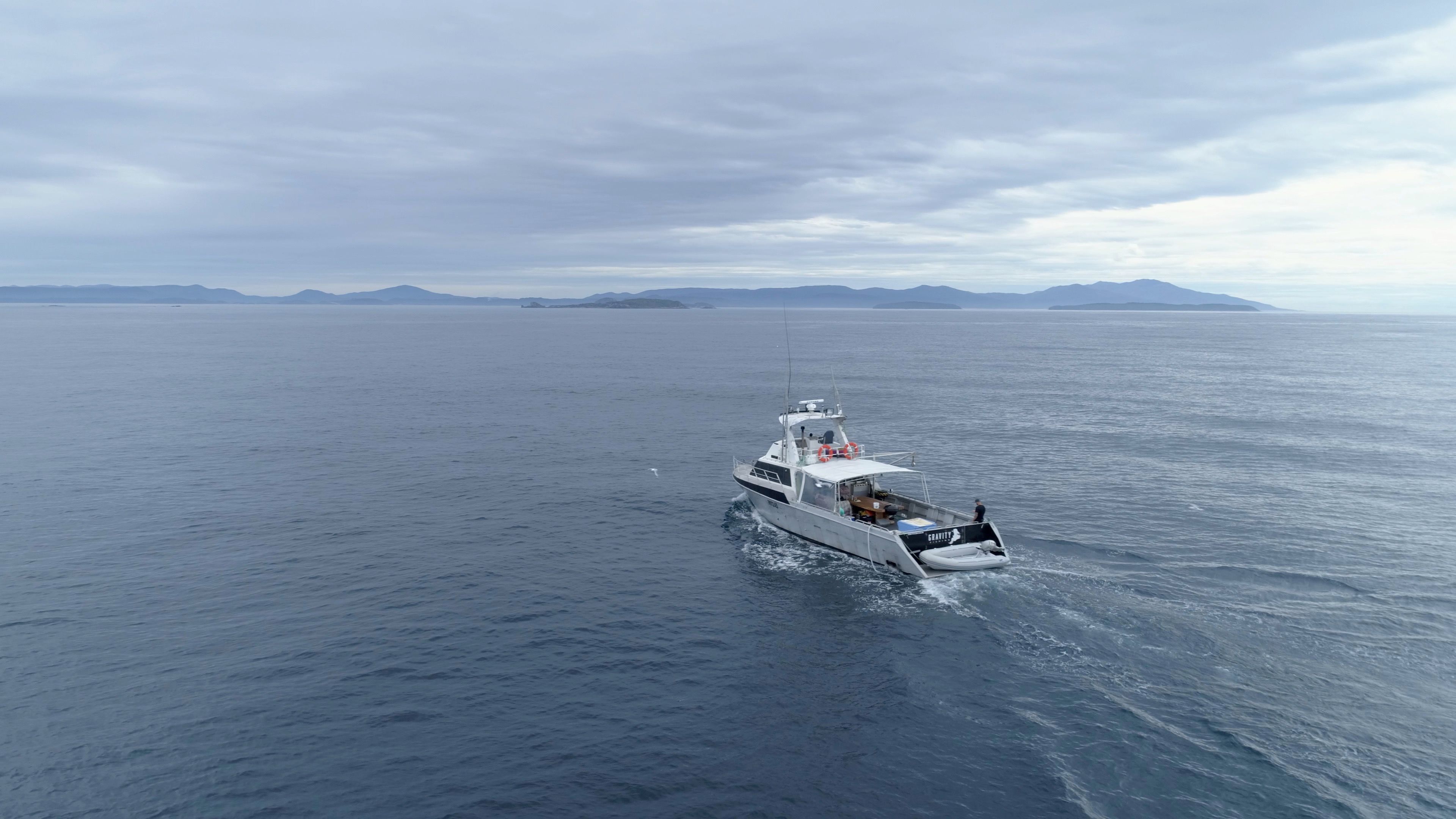 Fishing for Change
Is it possible to fish sustainably?
Contribute
---
Become a financial contributor.
Fishing for Change is all of us
Our contributors
13
Thank you for supporting Fishing for Change.
About
---
Fishing for change...
– A short film by Happen Films (title to come) 
Showcasing the sustainable fishing practices of Gravity Fishing, the family business of Nate and Anna Smith, whose families have been fishing the waters around Rakiura Stewart Island for generations. This film explores what the future of fishing might look like from a perspective that approaches fishing with respect and sustainability in mind. 


Why this film? 
When we heard there was a fishery here in Aotearoa New Zealand practising sustainable fishing, we jumped at the chance to tell their story!
All around the world, seafood is loved as a food and respected as a valuable source of protein and healthy fats – in fact some 3 billion people rely on it in their diet. But most of us are aware now of how destructive commercial fishing has been. Overfishing by large-scale commercial fisheries means that the collapse of many of the world's fish populations looks imminent.
This is a subject close to our hearts because we love fish. But we now rarely eat it, choosing not to support such a destructive and irresponsible industry. Help us tell the story of a fishery showing how different the future could be.
What's the story? 
The common belief these days is that small-scale fishing is no longer a financially viable option, but Gravity Fishing is supporting a family and employees while adhering to a deep ethical understanding of how to operate in the world respectfully and sustainably.
Nate and Anna run Gravity Fishing in the waters between Southland and Rakiura in Aotearoa New Zealand. The hook and line fishing method is used to fish only for pre-ordered quantities of fish, never taking more than necessary, and only fishing for species that are at peak numbers for harvesting. As a result, the fish in this permitted area are able to repopulate naturally.
On the Gravity fishing boat, the ancient Japanese technique of ikijima is used to humanely kill the fish, which are then processed on the boat on the day of harvest and left whole (no parts are returned to the water). At the point of dispatch the fish are packed in reusable boxes that clients can return for reuse over and over again. The entire process is one that has respect at its heart – for the fish, for the waters, for the clients, and for the earth.
Why support this film? 
Imagine small-scale fisheries practising this method around the world – similar to the sustainable indigenous practices of old, using some modern twists.
Our film about Gravity Fishing will inspire people to reconsider what the future of fishing could look like, and it will inspire fisherfolk present and future to consider a different path to the large-scale commercial approach that is so damaging to nature.
By supporting this film you'll be helping us to spread that new-old story far and wide!
What difference will your contribution make? 
The more funding we can raise for this film, the less we have to take from the central Happen Films budget to make it happen.
And that has implications for the other projects we have lined up and for Happen Films as a whole. This is a film we're committed to making – as you can see by the fact we've already undertaken the film shoot itself using Happen Films savings. Whether it's ultimately funded by you, our supporters, or by Happen Films alone, this story is important to us and we'll be seeing it through!
Any funds we contribute won't then be available for other expenses and projects. Your contribution will make a big difference, so if you're as passionate about this topic as we are, please consider donating.
How and when will it be produced? 
Production details
For the first film shoot, we travelled 1000km to and from Southland and employed two additional crew – second camera operator and sound recordist – who were paid standard industry rates, as always. The second shoot will see us travelling to Kapiti, in the North Island, to film over two additional days. As always, the production follows our low waste protocol.
Time frames
- Filming is underway.
- Post-production (editing, sound mixing, colour grade etc.) will begin once funding is secured.
- Release will depend on funding – our hope is to release in early to mid 2022.
Budget
Production
– director, producer, writers, camera operators, sound recordist: $12,800 NZD
Post-production
– transcription services, editor, colourist, royalty-free music, sound mixer: $5,000 NZD
Production overheads
– travel, food, insurance, gear hire, contingency: $6,000 NZD
TOTAL: $23,800 NZD
Location
Rakiura coastal waters; Kāpiti and Tora coastal waters.
Release
This film will be uploaded free-to-view on YouTube as soon as production is completed, promoted through our social media channels, and hosted on the Happen Films website.
Budget
---
Transparent and open finances.
Financial contribution to Fishing for Change (Donate)
Credit from Guest to Fishing for Change •
Total disbursed
$5,550.42 NZD