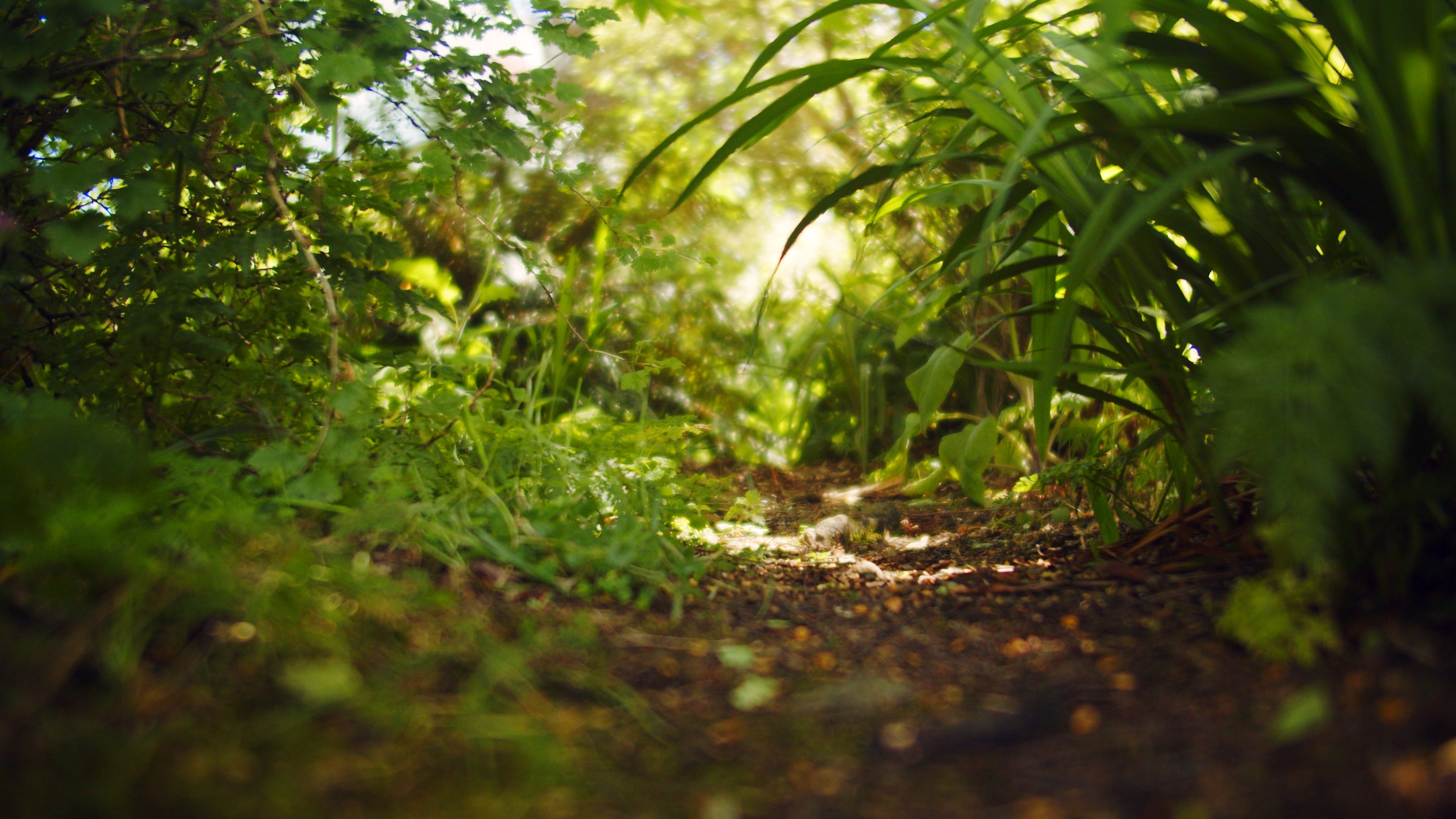 Food Forest Revisit (FUNDED!)
This food forest is nearly 30 years old! We head back to see what's changed in forest and people since 2016...
About
---
Food Forest Revisited – 5 years on
Final film title: "Growing Wild Together"
 
This project is now closed. The film released on 6 June 2022 with full funding. Watch the film below and read on to see our pre-release description and budget. Scroll on down and you'll see who contributed to make this film happen, and how we spent the funds.

Our gratitude to everyone who contributed!

Pre-release project description
Back in 2016, we released our film about the then 23-year-old food forest planted by Robert and Robyn Guyton in Aparima/Riverton, Aotearoa.
An Invitation for Wildness
was immediately shared widely, and has been watched almost 2 million times on YouTube.
If we have one hope for each film we release, it's that someone out there will be impacted to make a positive change in their life. The Guytons have inspired just that reaction in our audience.
It's not only the many views
Invitation for Wildness
has received that motivates us to make a 'revisit' film, it's the extraordinarily positive feedback. Of the nearly 1800 comments currently under the YouTube video, almost every one is an expression of enthusiasm. As we all know, that's no small feat on social media! What's more, the comments frequently suggest that the video has created an actual impact on our community – check out these comments from
YouTube
:
It's the kind of feedback that motivates us to keep making films. 
So what has changed in the food forest? And has anything changed in Robert and Robyn's approach to forest gardening? We've had a preliminary chat with them and the answer to the latter is Yes. Time continues to work its magic on the evolution of both people and forest at this Riverton garden and there's lots more to show and tell! 
What's the story?
 
"My philosophy in life about what to do in the world isn't to go to a pristine area and live there and enjoy your life; it's to find a place that's degraded and fix it up."
– Robert Guyton in An Invitation for Wildness

When Robyn and Robert Guyton bought their 2-acre property over 30 years ago it had a partially burned-down house, a rubbish-filled stream, and a general appearance that was off-putting to most buyers. Not to the Guytons! They saw a piece of land they could regenerate, and that's just what they've done.

Now the property is home to countless forms of life, from trees to plants to birds to insects and of course the humans who live amongst it all, in harmony. This story is truly an inspiration. If you haven't seen the 20-minute original film, watch it here:
Why support this film? 
Not everybody has land to plant trees on, but the heart of the message in this film is that when we allow nature to rewild we help the earth to heal, and that is healing to people too.
We believe that rewriting the narrative about how we live in the world is critical to transitioning to a healthy planet and healthy people, and we believe this film describes an important piece of that puzzle. It describes one family's mission to regenerate, but it serves as inspiration for regeneration on any scale.
What difference will your contribution make?
By supporting this film, you'll be helping us to spread that message even further than the 2016 film has reached. Let's inspire not just individuals, but city councils and governments, to begin rewilding our spaces all over our one and only planet!
How and when will it be produced?
Production details
As with all of our short films we'll be sticking to a small-crew, short-time-frame production. We'll be travelling 1000km to and from Southland, but we won't have accommodation costs as we'll be parking our camper at the home of friends. We'll have two additional crew – second camera operator and sound recordist – who'll be paid standard industry rates, as always. And, as always, the production will be low waste.
Time frames
- Filming is completed!
- Post-production (editing, sound mixing, colour grade etc) began in March 2022 – some elements depend on additional funding before they can be completed.
- Release date will depend on funding – our hope is to release in mid 2022.
Budget
Production
– director, producer, writers, camera operators, sound recordist: $5000 NZD
Post-production
– transcription services, editor, colourist, royalty-free music, sound mixer: $4000 NZD
Production overheads
– travel, food, insurance, gear hire, contingency: $3000 NZD
TOTAL: $12,000 NZD
Location
Riverton, Southland, Aotearoa New Zealand  
Release
This film will be uploaded free to view on YouTube as soon as production is completed, promoted through our social media channels, and hosted on the Happen Films website.
Contribute
---
Become a financial contributor.
Food Forest Revisit (FUNDED!) is all of us
Our contributors
19
Thank you for supporting Food Forest Revisit (FUNDED!).
Budget
---
Transparent and open finances.
Total disbursed
$11,421.92 NZD
Connect
---
Let's get the ball rolling!
News from Food Forest Revisit (FUNDED!)
Updates on our activities and progress.