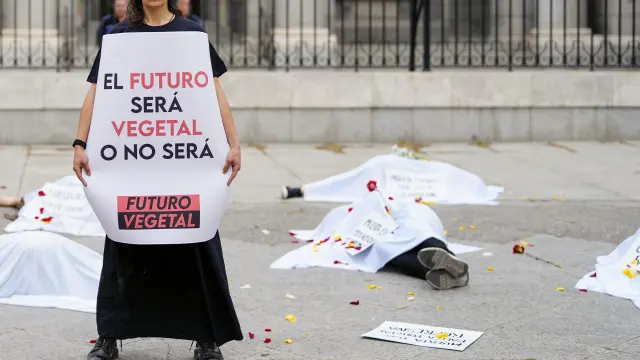 FUTURO VEGETAL
Futuro Vegetal es un grupo descentralizado de XR España. FV exige que el Gobierno emplee las subvenciones a la ganadería para alternativas vegetales.
Contribute
---
Become a financial contributor.
Top financial contributors
Guest
€60 EUR since Sep 2022
Polly Henderson
€5 EUR since Sep 2022
FUTURO VEGETAL is all of us
Our contributors
4
Thank you for supporting FUTURO VEGETAL.
Budget
---
Transparent and open finances.
Monthly financial contribution to FUTURO VEGETAL (backer)
Credit from Polly Henderson to FUTURO VEGETAL •
Monthly financial contribution to FUTURO VEGETAL (backer)
Credit from Guest to FUTURO VEGETAL •
Financial contribution to FUTURO VEGETAL
Credit from Guest to FUTURO VEGETAL •
About
---