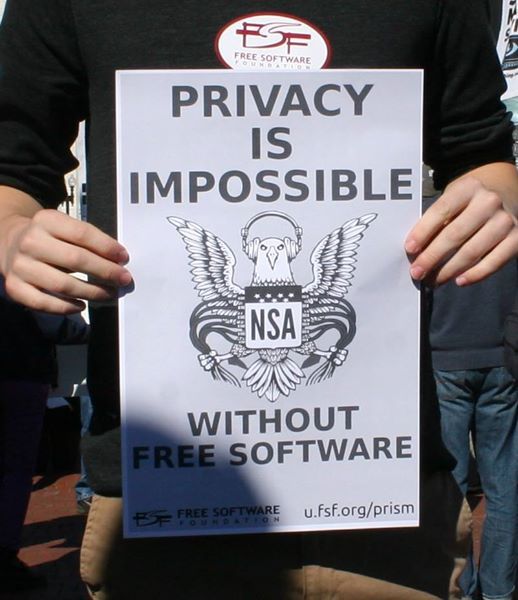 FreeScholar
Hosting personal digital security workshops +Using free software to build online schools. Aid to rescue software projects like http://citizencommandcenter.org Connecting people to networks and movements
Contribute
---
Become a financial contributor.
FreeScholar is all of us
Our contributors
3
Thank you for supporting FreeScholar.
Budget
---
Transparent and open finances.
Connect
---
Let's get the ball rolling!
News from FreeScholar
Updates on our activities and progress.
BigBlueButton video chat server
Agaric has been gifted a video chat server and we are hosting chatrooms for meetings and events. We are sharing this gift with you as a way for you to grow your audience and membership. We can host up to 1000 chatters in multiple rooms, 150...
Read more
Conversations
Let's get the discussion going! This is a space for the community to converse, ask questions, say thank you, and get things done together.
About
---
I am Micky of Agaric and I work at the intersection of Free Software, Cooperatives, Collaborative Technology Development and Solidarity Economy.
Here are some links I have to share
2020 has seen many companies and organizations, de-funded, de-platformed
(kicked off of popular platforms like Facebook and Twitter), scared,
broke and confused as to the future financial health of their goals.
Many developers have lost projects because their client's income has
been cut off. This is Capitalism - working as designed.
There are tactical and logistical efforts we can use to create value
within our communities, and we do that by cooperating, not competing.
Agaric is a worker-owned web technology cooperative since 2006 -
One member = One vote
website:
https://agaric.coop
Platforms we have built with the community -
"Find It Program Locator" on GitLab:
https://gitlab.com/find-it-program-locator/findit
Website built on the Find It Platform with the City of Cambridge, MA -
http://finditcambridge.org
Recommended blog post - Free software that Agaric uses daily:
https://agaric.coop/blog/daily-business-operations-using-free-software
Weekly Show and Tell with Agaric - skillshare and discussions:
http://agaric.coop/show
Books Agaric has contributed to:
Ours to Hack and to Own - the Rise of Platform Cooperativism (Chapter 34)
https://www.goodreads.com/book/show/31548242-ours-to-hack-and-to-own
The Definitive Guide to Drupal 7
http://dgd7.org
Cooperative links to connect with networks:
United States Federation of Worker Cooperatives:
https://www.usworker.coop
Democracy At Work Institute - DAWI:
https://institute.coop
Start.coop - An accelerator and incubator for coops and they help
non-profits transition to coops:
https://start.coop
May First Movement Technology - (Agaric's preferred hosting provider):
https://mayfirst.coop
"FACT[TIC]" Argentinian worker coop network:
https://facttic.org.ar
The Platform Coop Consortium:
https://platform.coop
Internet Of Ownership - a directory of platforms being built:
https://ioo.coop/directory
The 7 Coop Principals:
https://ncbaclusa.coop/resources/7-cooperative-principles
Nice repository collection of tech coop links:
https://github.com/hng/tech-coops#networks
Solidarity Economy Network:
https://ussen.org
Co-opLaw - Legal information:
https://www.co-oplaw.org
Sustainable Economies Law Center, helps with coop formation/operation:
https://theselc.org
Highlander Center:
https://highlandercenter.org/our-impact/solidarity-economy-in-the-south/
Mailing lists to join:
Tech Workers Coop:
https://npogroups.org/lists/info/tech-coop
Platform Cooperativism discussion list:
platformcoop-discuss@lists.riseup.net
Get Involved with ieee.org:
https://saopen.ieee.org/getting-started/
A newly formed Community Advisory Group, starting the process to set
standards for free and open source software. Tech and Organic people are
necessary!