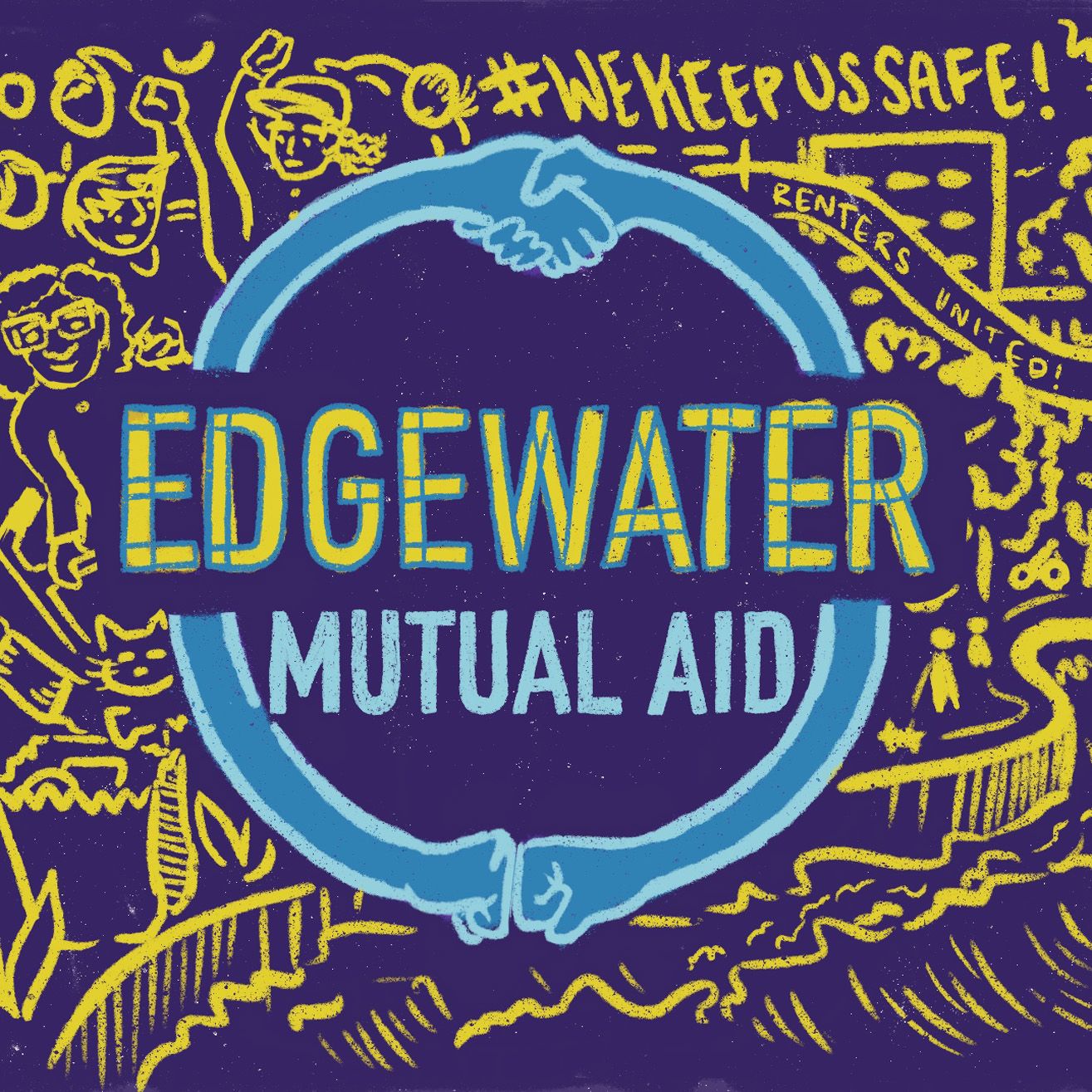 Edgewater Mutual Aid Network
We are a grassroots effort aiming to provide critical relief and engage in mutual aid practices with the Edgewater, Chicago community.
Contribute
---
Become a financial contributor.
Top financial contributors
Individuals
Noah Craft
$1,000 USD since Dec 2021
PS
$875 USD since Aug 2021
Edgewater Mutual Aid Network is all of us
Our contributors
174
Thank you for supporting Edgewater Mutual Aid Network.
Budget
---
Transparent and open finances.
Total disbursed
$68,672.56 USD
Connect
---
Let's get the ball rolling!
News from Edgewater Mutual Aid Network
Updates on our activities and progress.
Help keep neighbors warm this weekend!
Hey everyone! We're collecting donations to get hotel rooms for houseless neighbors during the next few days of dangerously low temperatures and strong winds. Any leftover funds will go toward continued houseless support and food distributi...
Read more
2022 End of Year Report
Thanks so much for donating and being a part of our network in 2022! This year we distributed $23,300 to neighbors for rent, medical, and utility bills assistance. $1,280 in specific grocery and household necessity requests. $1,790 for supp...
Read more
Supporting our Houseless Neighbors
Dear supporters and comrades, Edgewater Mutual Aid (EMA) and the Urban Bicycle Food Ministry (UBFM) have been distributing food/supplies to houseless communities in Chicago since the beginning of the pandemic. This...
Read more
About
---
The Edgewater Mutual Aid Network (EMAN) is a grassroots effort to share resources and build a network of support in our community. As an autonomous mutual aid network, we operate through an anti-capitalist lens driven by solidarity, not charity. Every dollar donated to Edgewater Mutual Aid Network goes back into our community through resources like our weekly grocery distro, our garden plot, and bill assistance. We are a grassroots, non-hierarchical, volunteer-only group funded entirely by our community. Make a donation today to support Edgewater neighbors through solidarity, not charity!  

As a small group with limited finances, we try to meet with neighbors and determine their needs as well as our own capacity, from boosting fundraisers to providing direct assistance. EMAN provides aid specifically to neighbors within Edgewater, and aims to build relationships instead of viewing aid as simply transactional.