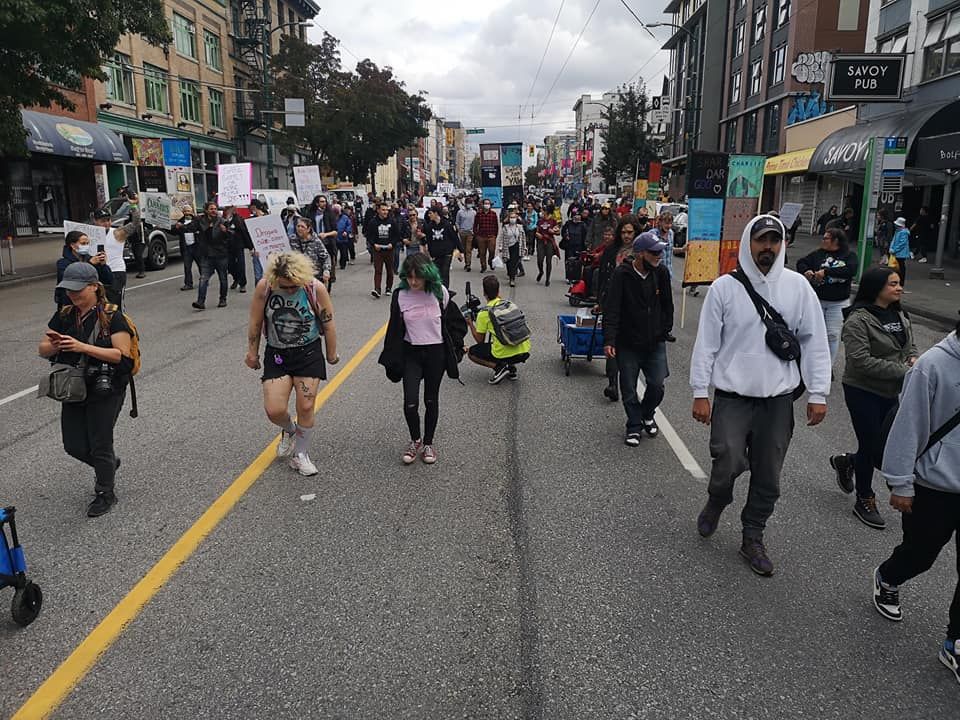 DULF
DULF is a community coalition formed to provide tangible solutions to BC's overdose crisis. Regulating the drug market through community-led compassion clubs is the most accessible way of providing immediate safe supply.
Contribute
---
Become a financial contributor.
Top financial contributors
jean swanson
$6,000 CAD since Jun 2021
Dana Larsen
$2,102.1 CAD since May 2022
NephetsYollam
$1,200 CAD since Sep 2021
Susan Boyd
$1,000 CAD since Aug 2021
Brian
$1,000 CAD since Dec 2021
Get Your Drugs Tested
$1,000 CAD since Aug 2022
Joanna Gislason
$600 CAD since Oct 2021
Sofia Sacerdote
$600 CAD since Apr 2022
Rob Smith
$570 CAD since Sep 2022
Coca Leaf Cafe and Mushroom Dispensary
$420 CAD since Aug 2022
Erin
$400 CAD since May 2021
Jenn M
$320 CAD since May 2021
Kevin Donaghy
$320 CAD since May 2021
Guest
$320 CAD since May 2021
Neon Waste
$300 CAD since Jun 2021
DULF is all of us
Our contributors
188
Thank you for supporting DULF.
Budget
---
Transparent and open finances.
Monthly financial contribution to DULF (Backer)
Credit from Amy G to DULF •
Total disbursed
$28,980.81 CAD
About
---
All levels of government have abandoned us, you have the responsibility to stop blocking access to a safe supply of drugs, and must immediately provide us with safe drugs, this is willful negligence. We demand:
 All levels of government must immediately fund programs for safe and accessible supplies of all drugs, including cocaine, heroin, and crystal meth, by directly listening to user groups and people who use drugs, and adding these drugs to the formulary, or allow us to create routes of access ourselves.
 All levels of government must immediately give us an accessible legal framework that decriminalizes, licenses, funds, and provides facility spaces for heroin, cocaine, and methamphetamine compassion clubs. 
The data has been collected, research done, and concrete solutions proposed, but people are still dying in unprecedented numbers. It is past time to take real action. 

We are no longer willing to stand by and bear witness to the devastation of our community. 


BC's steps toward mitigating overdose risk, while laudable in themselves, have taken too long to implement, do not go far enough, and are not universally accepted. Drastically more is needed, immediately, to prevent more deaths.
  
We have countless agencies, authorities, and officials with the power to ensure that the lives of substance users are not seen as expendable in the province of British Columbia. We call on every leader in British Columbia to step up to and face this dire need for accountability and own the responsibility they have been given to stop this senseless cycle of death. 


With profound frustration and hearts that have been obliterated by grief we share this message; step up and address the issues that are killing us, or allow us access to the resources and funds to do it ourselves, outside of the constraints of this discriminatory structure.