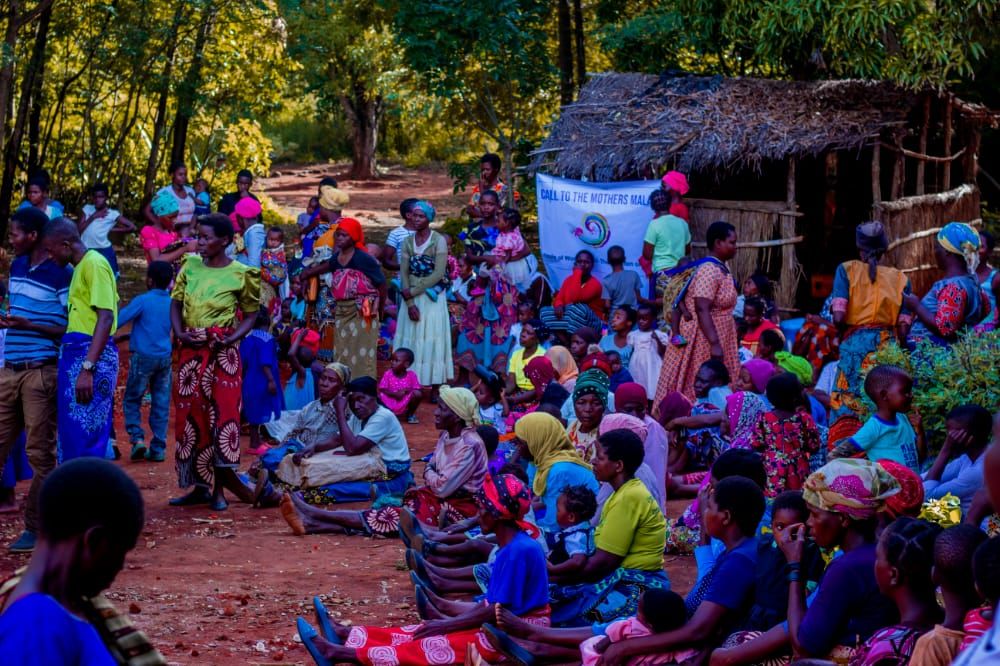 Call the Mothers Malawi
An awakening of those who have not had a voice to show the way to a new reality for Zomba in transforming lives, circumstances and diseases into a blessing.
About
---
On March 17th, 2022 the first Pilot began. We will have a full social media write up, documentary and report to share with the world, and in the meantime we're grateful to share some images and video clips from the day. 
The Call
The 'Call' is a clarion invitation that comes from the deep collective longing from the heart.


The 'Mothers' refers to all genders and people including Mother Earth and represents those who put care first and life as the bottom line, with love and nourishment as the foundational soil. This Call explores the longing and innovation that comes from the brokenness of the lives of those who have no voice in Malawi, the deep pain being experienced, and the new possibilities hidden in plain sight.


Currently, Malawi culture do not recognize women in the community as decision makers, are of value and finally are taken as housekeepers hence they are not independent financially.


In most parts of the country Zomba inclusive, women suffer gender-based violence. Youth are experiencing gender based issues and violence in their homes. The views of children themselves are not considered of value even though they are greatly impacted by the discussion around their future.


Then there is the issue of HIV/Aids with its physical impact of the disease and the toll it takes of the health of those who have contracted the virus. The medications have side effects such as stunting growth. Not only do these human beings have to suffer a physical disease, they are also treated like outcasts and are subjected to terrible treatment by others that also traumatizes and is resulting in mental and emotional disorders. Parents are locking children with disabilities inside houses, restricting them from going outside for fearing of people laughing at them. And then there is COVID-19…..


Our Response
We are starting out on a new journey in Zomba Malawi. The destination is an awakening of those who have not had a voice to show the way to a new reality for Zomba in transforming lives, circumstances and diseases into a blessing. This journey has three Phrases:


1. Taste of Wonderland Pilot on the ground; research into changing dynamics of people's lives, tipping points and pain along with explorations of new possibilities.
2. Community & Movement Building
3.Inspire Contributions and Gifts


The Taste of WonderlandTM is a unique action research process that uses the framework of Alice in Wonderland to inspire curiosity and imagination to transform the deep cracks, grief, wounds and pain into innovative regenerative projects designed by and for the community.


We have recently received our first 20K donation to support the conducting of this action research, along with the purchasing of technology tools (laptop, tablets, cell phone, flash sticks, internet access) and materials (face masks, water buckets, art materials, PA system), and transportation. These resources will allow us to undertake a great deal of Phase 1 which will begin the regeneration of hearts, minds and souls and provide the focus for the seed funding. We can hardly wait to begin sharing some photos, videos and more highlighting the amazing team on the ground in Malawi led by
Brown Masingati
. We will have social media up soon for this.
We are now seeking a matching 20K or better to help us thoroughly and expansively process the pilots results and then report and share the results with the world as well as further setup of the overall Call to the Mothers Project and team well-being. Please contact us to see project outline or to speak with us in a Zoom call to get to know us and the Malawi team.


If you would like to offer a gift directly beyond here, please click on this
PayPal Link 
or use the PayPal email of: spiritualphilanthropy@gmail.com
Please contact us for other channels like bank transfers and cryptocurrencies. 

 
Contribute
---
Become a financial contributor.