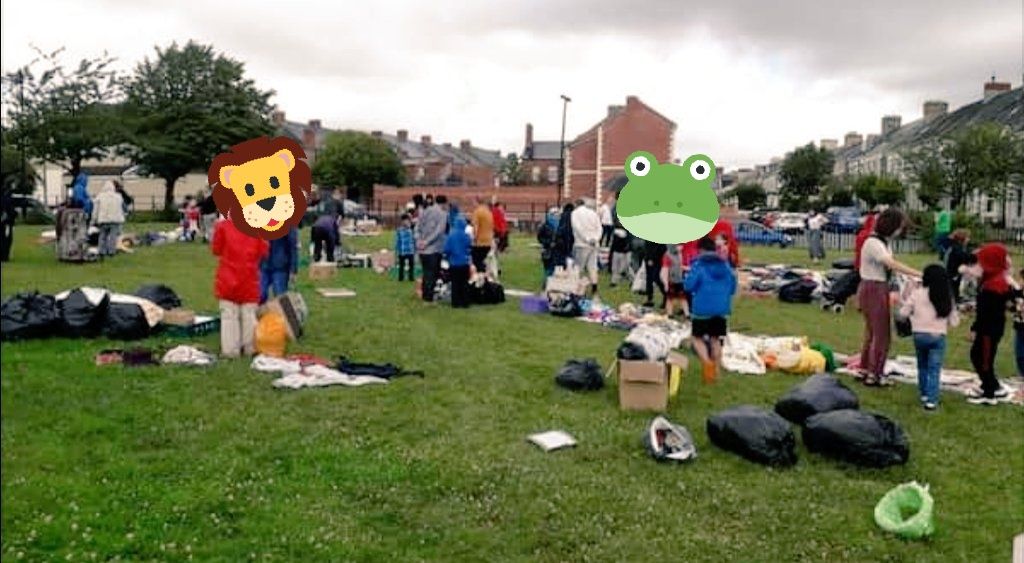 Arthur's Hill Solidarity Fund
We are a solidarity fund for people who live in the inner west end of Newcastle, this is intended for those who are struggling financially but is given on a no questions asked basis
Contribute
---
Become a financial contributor.
Budget
---
Transparent and open finances.
Total disbursed
£25,538.03 GBP
Connect
---
Let's get the ball rolling!
News from Arthur's Hill Solidarity Fund
Updates on our activities and progress.
Conversations
Let's get the discussion going! This is a space for the community to converse, ask questions, say thank you, and get things done together.
help with information
Published on October 10, 2021 by tina clark
i applied for the grant for my auntie and ive got email saying that thay want to pay hrr but need some information but when i try to go on page it wont let me how will i find out what information thay need
About
---
The Arthur's Hill Solidarity fund aims to redistribute funds within Arthurs Hill and provides assistance to Arthur's Hill residents who are struggling financially as a result of COVID-19.  We recognise that there are big differences in financial security across Arthurs Hill, Newcastle and the UK more broadly, and that some people are affected significantly more than others by the pandemic and its consequences. We also recognise that forms of support available through state services and charities can discriminate against certain groups and can be based in conditions which make it very hard for certain people to claim, or can lead to feelings of shame.

This fund can be used for anything, there is neither judgement nor is there an obligation to pay back the money. This is run in direct accordance with principles of mutual aid - "from each according to their ability, to each according to their need".

You can apply for funds of up to £30 per application (to be reviewed depending on available funds). As there has been such high demand, for now people can apply for a grant once a month. When funds are low we'll prioritise new applications and set up a waiting list for repeat applications. 
If you would like to request money from the fund you can apply directly by going to 'submit expense', and 'reimbursement' . You will need to provide your name and the initial of your surname and upload a proof of address as a 'receipt'.
The address will not show publicly.
If you are unhoused and do not have a postcode or do not have a bank account please get in touch - this is not a barrier to accessing the fund.
You can email arthurshill.mutualaid@outlook.com, or call 0191 6911 363 (leave a voicemail and we'll get back to you.
The fund releases money every Monday evening, Wednesday evening and Thursday evening. Please take this into account when you apply for funds, as they may not be released immediately.
Be aware that when uploading your personal data into this fund, your data is covered by the privacy policy of the Open Collective, who are based in the US, and as such data protection is covered by US law rather than UK and EU data laws. Their full privacy policy can be found here:
https://opencollective.com/privacypolicy